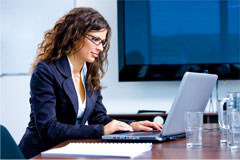 Testimonials

When it comes to starting a business in the UAE, both the free zones and the mainland offer a fantastic environment with plenty of prospects for new businesses. If a person wanted to create a business linked to general trading in a free zone area, the best free zone in terms of cost would be Um Al-Quwain.Sharjah Media City (Shams) is also a leading media and digital hub with cutting-edge facil

Total Posts: 1 Last post by tvgconsultancy1

Do you need Finance? Are you looking for Finance? Are you looking for finance to enlarge your business? We help individuals and companies to obtain finance for business expanding and to setup a new business ranging any amount. Get finance at affordable interest rate of 3%, Do you need this finance for business and to clear your bills? Then send us an email now for more information contact us Than

Total Posts: 1 Last post by serviceoffer
Case Studies - China
Our client needed a set of articles to be translated from English into Simplified Chinese.

The BWI Group, also known as Beijing West Industries, is a multi-national supplier of brake and suspension systems.

Travelling to China is not always a simple task. I have lived in China for 5 years and the visa system is constantly changing which causes expats and holiday makers all kinds of problems with what documents to prepare.