Top News Story
1/25/2021 12:28:35 PM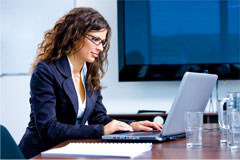 Forex Market is also known as Foreign Exchange Market or Currency Trading Market.

Vietnam Manpower - Company specializes in providing manpower to overseas now present our unlimited human resources are available and ready for hire following your demands. We have more 10 years' experience, get used to sending a thousand of workers in construction, agriculture, hospitality, oil and gas, manufacturing, etc to Saudi Arabia, Qatar, Dubai, Malaysia, korea, Taiwan, Japan,...We assu

Total Posts: 2 Last post by Primusworkforce

PFIG Espana is a modern day dynamic finance boutique and we collaborate with good entrepreneurs and business persons that are willing to present profitable and secure investment projects that require funding in countries with growing economies around the world and emphasis on location and environs. We want to work with reputable project/general business facilitators who possess very cogent bus

Total Posts: 2 Last post by Chiketabrighton990
News - Czech Republic
Czech Republic 1/11/2016 9:55:55 AM

ECOFINís latest monthly review of VAT measures includes abandoning plans for a standard VAT return across 28 countries. The Czech Republic has requested to pilot the domestic reverse charge, an anti-VAT fraud measure.

Czech Republic 8/24/2015 12:33:34 PM

Our local expert outlines the Collection of Deeds requirement in the Czech Republic and explains the consequences for companies that do not file the required documents.

Czech Republic 8/13/2015 8:37:59 AM

Our VAT expert provides details of an expansion to the reverse charge mechanism - for VAT purposes - for certain crops and cereal grains in the Czech Republic.