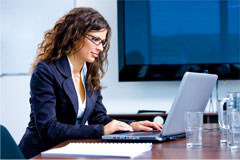 Testimonials

When it comes to starting a business in the UAE, both the free zones and the mainland offer a fantastic environment with plenty of prospects for new businesses. If a person wanted to create a business linked to general trading in a free zone area, the best free zone in terms of cost would be Um Al-Quwain.Sharjah Media City (Shams) is also a leading media and digital hub with cutting-edge facil

Total Posts: 1 Last post by tvgconsultancy1

Do you need Finance? Are you looking for Finance? Are you looking for finance to enlarge your business? We help individuals and companies to obtain finance for business expanding and to setup a new business ranging any amount. Get finance at affordable interest rate of 3%, Do you need this finance for business and to clear your bills? Then send us an email now for more information contact us Than

Total Posts: 1 Last post by serviceoffer
Case Studies - Australia
Australians market themselves especially well. Now, I'm not talking specifically about tourism or other forms of literal marketing, but rather the overall communications. They have created a vast sense of national pride and a global perception of being a relocation idyll.

Solid foundation set for Canadian business

Accelerated global expansion by Emarsys

An example of a UK company which formed new connections and accessed new international markets is Hood Jeans, a small UK-based manufacturer of specialist protective motorcycle jeans.

Scytl successfully enters the Australian market

Over the last few years GM has assisted many companies in the UK and Continental Europe with the opening of their offices in Sydney, Melbourne, and Perth.

With its headquarters in Austria, Emarsys is one of the fastest-growing & innovative technology companies in the world. Their marketing automation software turns data into relationships, and personal experiences that engage customers.

UKTI's Export Market Marketing Research Scheme helps Phonic Books win business in Australia.