Also in the news...
How you import from and export to Japan. 
Looking for a new start this year? At Charterhouse Lombard we put together the best offers from free zones around the country to find the right match for you.
The groups were established in July 2020 to meet the requirements of the Department for International Trade's (DIT) trade negotiations.
Check the availability and any issues affecting the Customs Declaration Services.
Specification of requirements and grant funding agreements for exhibitors in Great Britain and Northern Ireland.
How BP's New Cross-Border Travel Solution Makes Travel Across Europe Easier
BP is reducing hassle for businesses that use the European Electronic Toll Service (EETS) to travel across Europe.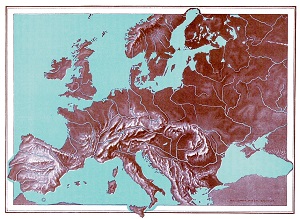 Credit: FreeStockPhotos
The EETS was introduced to "provide across Europe a tolled infrastructure," making it simpler for businesses to operate throughout Europe.
Now BP is making it easier than ever for fleet businesses to use EETS. How? With the BP Tollbox for EETS – a cross-border solution that cuts down on admin time.
We explain all the key details you need to know about BP's new cross-border travel solution, including how to install it and where you can use it.
Recommended reading: How To Double Your Annual Leave In 2020
What is BP's cross-border travel solution?
The EETS is a pan European cross-border travel solution, one that lets businesses use a single subscription, provider, and piece of kit to access tolls across the continent.
BP is one of the providers that your business can use to get the benefits of the EETS and its Tollbox is the OBU (On-Board Unit) you need to get them.
It works in combination with the BP + Aral fuel card, one of the many great fuel cards your business can use to cut down on admin and operate more efficiently.
You can find a list of excellent fuel cards at iCompario, a website that allows you to enter your requirements and find the best fuel card for your business.
How does it make cross-border travel easier?
While there are plenty of benefits to BP's Tollbox, it's pretty simple to grasp how it makes cross-border travel easier – it lets your drivers use tolls across the continent with the minimum of hassle.
You can use already use BP's Tollbox in some of Europe's most important nations:
Austria
Belgium
France
Germany
Italy
Norway
Portugal
Spain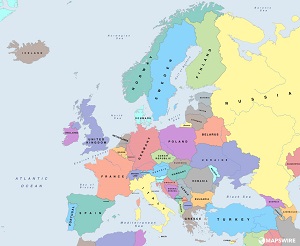 Credit: MAPSWIRE
It also gives you access to the Polish A4 and is soon to be accepted in the following countries:
Bulgaria
Czech Republic
Hungary
Poland
Romania
Slovakia
Slovenia
What do I get with the BP Tollbox?
The BP Tollbox is an OBU that allows businesses to pass-through tolls across Europe quicker and more effectively. It does this primarily by producing a single invoice to record all the travel expenses of your trucks, but that's not the only benefit you get from it.
Some of the other perks you get from BP's cross-border travel solution include:
24/7 access to every EETS service
Real-time reports of all toll payments
Completely free updates via wireles
Why has BP introduced its cross-border travel solution?
There are some key reasons I could give for why BP has introduced its Tollbox, but I'll let BP's UK fuel card manager, Jo McDonnell, do the talking:
"We are excited to offer fleet managers and drivers a sophisticated technical solution to border crossing with the BP Tollbox for EETS.
"After a successful launch in Europe last year, the BP Tollbox for EETS now eases travel across nine European countries.
"We know its debut in the UK will help increase fleet transparency and significantly reduce administrative efforts."
So there you have it, transparency and a reduction in admin for your business.
EETS has made it easier for businesses to operate throughout Europe and BP's Tollbox allows you to get all the benefits of it.
If your company operates across the continent then invest a little time in getting this OBU and you'll notice the drop-off in your admin work.