Top News Story
8/11/2022 12:45:55 PM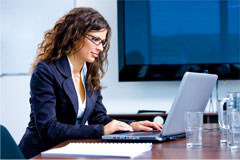 Round five of negotiations for a free trade agreement between the Republic of India and the United Kingdom

Hi , I have an online English school based in the U.K. and Spain. I'm looking to grow my business.Where is the best place to advertise for students.

Total Posts: 1 Last post by Teacher02

I run a UK business and my fellow Director is an Indian National (I am a British citizen).We now want to launch our company in India and I am struggling to make any progress with the Indian High Commission. Can anyone help me with the process. I have twice visited the commission in London and wasted hours of time due to their complete lack of organisation.I will appreciate any help to make

Total Posts: 10 Last post by samui
News - Bahrain
Bahrain 2/8/2018 4:12:24 PM

Kickstart Bahrain is a world-class ecosystem for Start-Ups dedicated to supporting entrepreneurs willing to establish a business in the Kingdom of Bahrain. We provide all-in-one incubator, accelerator , training, business consultancy and co-working (along with Commercial Address) in the heart of Manama City.

Bahrain 5/21/2013 10:40:17 AM

Bahrain takes center stage this weekend as it hosts the Gulf Air Bahrain Grand Prix 2013, the fourth race of this year's Formula 1 season, which will put the kingdom in the global limelight.

Bahrain 3/27/2013 11:29:51 AM

Bahrain is an attractive location for investment, situated between two of the wealthiest states in the region: Saudi Arabia and Qatar, and in the environs of two international business giants: Dubai and Abu Dhabi.