Also in the news...
The UK is one of the best places on Earth to have a business. This makes many overseas companies seek to enter the UK market.
The Federal Capital Territory (FCT) Abuja, Nigeria's capital is gradually becoming a renowned city in Africa. In recent times, there has been an influx of people into the city and its real estate development and construction sectors are developing at a tremendous pace.
Looking to set up your UAE company? How about a visa for life? It might sound too good to be true, but it's a reality. And the offer ends October 31st.
If you want to build traction for your startup, you need to invest in a high-quality website. You also can't afford to make too many mistakes, because a good website costs money.
The Government reveals the 12 businesses from across the UK who will showcase their green technology and innovations at the Global Investment Summit.
Bahrain, The Place For Your Startup
Kickstart Bahrain is a world-class ecosystem for Start-Ups dedicated to supporting entrepreneurs willing to establish a business in the Kingdom of Bahrain. We provide all-in-one incubator, accelerator , training, business consultancy and co-working (along with Commercial Address) in the heart of Manama City.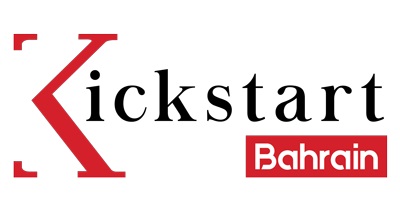 Objectives and Goals:

Help create and grow young businesses by providing them with necessary support and services. We will accelerate the growth and success of entrepreneurial companies through an array of business support resources and services that include physical space, coaching, common services, and networking connections.
Our facility comprises state-of-the-art resources and on-site mentoring area.
We provide several support mechanisms such as legal advice, access to over 130 business consultants around the world, networking channels to industry leaders, and introductions to local, regional, and global venture capitalists and investors.
Designed to incubate companies in any sector or phase of development, from anywhere in the world. We are looking forward to working closely with some of the world's most ambitious minds and welcoming them to their new home in the Middle East.
We also offer industry focused training and mentorship to its members, in addition to dynamic co-working spaces, offices, and community areas that are designed to inspire creativity.
Office space is offered at below-market rates, and our staff supplies advice and much- needed expertise in developing business and marketing plans as well as helping to fund fledgling businesses.
Business Consultancy:
Company Registration
Trademarks Registration
Marketing & Media Solutions
Training, Mentorship and Business Development consultation.
Facilities:
Air-Conditioned Offices
Business Lounge
Equipped Boardroom/Meeting Room
Central Reception Area
Internet services/Printer/scanner/copier
24/7 Security
Premium Business Address
Our Partners:
Ministry of Industry, Commerce & Tourism
Tamkeen
Labour Market Regulatory Authority
The Economic Development Board of Bahrain
Thinking of starting or expanding your business? Talk to us, we will be extremely happy to assist you and explain how starting your business in Bahrain help you grow your business rapidly.
Contact us here