Also in the news...
Find out how to import firewood, such as logs and kindling, into England, Scotland and Wales (Great Britain).
If you're a business that currently buys goods from or sells goods to countries outside the UK, or are planning to trade with Europe from January 2021, HMRC's new tool can help you identify ways you might be able to make the customs process easier for cheaper for your business. This short video shows you how to use the tool.
If you're a UK business thinking about moving goods into or out of the UK , this video is here to help you understand how customs intermediaries or agents can help you. For more information have a look at the guidance available on gov.uk.
If you're buying or selling goods abroad, you need to work out the amount of duty or VAT you owe. This short video tells you how to find out the 'commodity code' classification for your goods, using our Trade Tariff tool. Find out more on GOV.UK
You'll need a licence to import or export certain types of controlled goods. You may also need to pay extra duty in the UK. Unsure if this applies to your goods? This short video explains more about the types of goods that are classed as controlled. Find out more on GOV.UK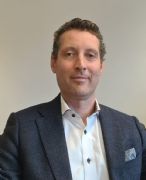 Dutch Tax, Accounting and Brexit Expert
Accounting services Netherlands
Accounting services Netherlands is something we can support your business in as a whole or providing it partially. Together with you, we will determine how the Dutch accounting services should be set up and which way of processing fits the best for the company. Our qualified and certified tax accountants will prepare the year end accounts, including the VAT returns and the corporate income tax return of the company.
If your company is doing business in the Netherlands you do not want the Dutch tax authorities (Belastingdienst) is challanging the business administration or that they start discussions regarding the invoice requirements in the Netherlands. Therefore, if you want that a specialist is on top of your accounting obligations it is advisable to outsource it. MFFA Tax Advice can help you with organizing and sorting out the accounting of your company.
MFFA Tax Advice – Accounting services Netherlands

MFFA Tax Advice can assist and support you with the following Dutch accounting services:
Implementation and set up of a business administration
Prepare and file the year end accounts
Prepare and submit the periodical Dutch VAT tax return
Filing the Corporate income tax return
Payroll compliance
Setting up a company in the Netherlands
Arrange substance and a bank account in the Netherlands
Answering subcontracting questions
Legal questions such as drawing an employment contract, how many holidays do the employees need? etc.
Accountancy services Netherlands – automated processing
It goes without saying that computerization is indispensable in our business. We stay abreast of the latest developments and zero in on their use to our clients. What we can do for you is arranging payments for the whole month while you give us permission for the whole month to pay the invoices.
As a customer,you will have several options.You provide periodic(monthly quarterly or annually) your records, which we fully process for you. We can also arrange for you that we do all the payments for you.
Why should you outsource the accounting to MFFA Tax Advice?
Oursourcing the non-core activities within a company becomes more and more popular. As a result, oursourcing the accounting makes sure that you save more time and money for your core business. We are recommended by our clients because of:
1) Our national and international knowledge (academic)and experience
2) Our pro-active approach
3) Our accurate and quick reaction to clients
We assisted many foreign companies (Small and Medium) from the US, Europe (UK, Germany, France, Spain, Hungary, Italië), Asia and South America (Brazil, Argentina).