Offshore
Experts for Offshore
I run a UK business and my fellow Director is an Indian National (I am a British citizen).We now want to launch our company in India and I am struggling to make any progress with the Indian High Commission. Can anyone help me with the process. I have twice visited the commission in London and wasted hours of time due to their complete lack of organisation.I will appreciate any help to make

Total Posts: 11 Last post by ian101

Hi , I have an online English school based in the U.K. and Spain. I'm looking to grow my business.Where is the best place to advertise for students.

Total Posts: 1 Last post by Teacher02
Offshore >
Ask the Experts: Stefano Covolan

Ask the Experts: Stefano Covolan
Offshore Company Formation Expert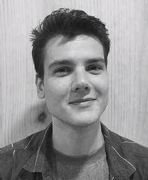 Offshore Company Formation Expert
Stefano is founder and CEO of Korporatio Inc. - a business focused on assisting company incorporation in offshore jurisdictions. Currently the countries available are: Seychelles, Panama, Wyoming (US), Singapore, Saint Vincent and the Grenadines and Malta.
He has matured several years of experience in the Financial Sector and in particular in the Financial Technology (FinTech) space, working with companies from around the Globe. His focus is mainly on Startups, SMEs, blockchain entities and digital companies. He helps business entities to have hassle-free and affordable solutions.
He got his Master in Finance from Grenoble Graduate Business School (GGSB), and he worked with different Financial Institutions in the APAC region.
+6586502106
Stefano has not been asked any questions yet. Why not be the first?