Also in the news...
The Federal Capital Territory (FCT) Abuja, Nigeria's capital is gradually becoming a renowned city in Africa. In recent times, there has been an influx of people into the city and its real estate development and construction sectors are developing at a tremendous pace.
Looking to set up your UAE company? How about a visa for life? It might sound too good to be true, but it's a reality. And the offer ends October 31st.
If you want to build traction for your startup, you need to invest in a high-quality website. You also can't afford to make too many mistakes, because a good website costs money.
The Government reveals the 12 businesses from across the UK who will showcase their green technology and innovations at the Global Investment Summit.
Various types of businesses need a fleet, from car rental companies and public utilities to distribution centers, courier companies, and so many others. So, there are tons of enterprises out there that are constantly searching for better ways to enhance fleet efficiency, as any business that utilizes a fleet can ultimately enhance its bottom line if heightened efficiency is achieved.
Your Guide to Starting a Business in Malta
There are many advantages to starting a business in Malta, and you may be wondering about the steps you need to take to do so yourself, read on for more.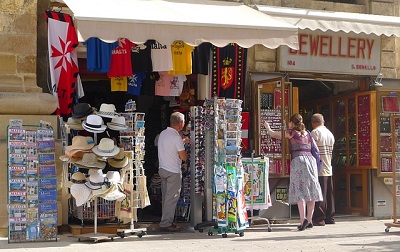 Starting a business is a relatively complex process, even in your own country, but if you're trying to do so elsewhere, then it may be even more of a challenge.
Malta boasts a temperate climate, as well as some of the best tax rates in the EU for both corporations and individuals, so it's a prime spot for business development, even if you are building a lifestyle business.
If you're trying to get a company off the ground in Malta, then you may be wondering what you need to do, and we're here to help you out.
Type of Business
First off, you'll have to decide whether you want your company to be a limited liability corporation or to take the self-employed route.
While you'll be more trustworthy and you'll have a better position as a shareholder, you'll have to put more work into getting it established.
Do keep in mind though, there is significantly more personal risk when starting a self-employed business.
Get the Required Documentation
As a limited liability company, you'll need to have articles of association and a memorandum drafted up.
Once these are in order, you'll also have to allocate your share capital, the minimum amount of which will have to be 1200 euros.
Keep in mind that only 20% of this will need to be deposited at a financial institution.
Getting the Business Started
To get the wheels rolling, you'll need to send your memorandum, articles of association, and a registration form to the Malta Financial Services Authority.
Keep in mind that you'll have to pay a fee to get registered, and it will depend on the size of the corporation that you are starting.
Acquire a Trading License
The next step is to get your hands on a trading license, and you can do this by filling out the required forms on the Maltese Government's website. Keep in mind that specific businesses (like food preparation) will require you to go through additional steps so that you can get the right licenses.
Taxes
Next, you'll need to get a tax identification number for your business, and the form will vary based on the kind of business that you're running.
The Maltese VAT department will also need to be notified that you are starting a business, though you only need to charge VAT if you're making more than 12 000 euros annually.
Final Steps
If you're running a limited liability business, you'll also need a PE number, though this isn't necessary if you're self-employed.
You will also need to fill out each employee's ETC form (including your own, even if self-employed).
And finally, you'll have to register for customer data protection, if you'll be collecting details from them.
Conclusion
Getting a business up and running in Malta isn't as easy as other locations around the world, however the benefits typically outweigh the added effort of doing so.
Still have questions? For more information on company registration in Malta, take a look at this in-depth guide where we run you through the costs and fees that agents will charge for the entire formation process..
Sources
Image Sources