Also in the news...
Check the availability and any issues affecting the Customs Declaration Services.
Specification of requirements and grant funding agreements for exhibitors in Great Britain and Northern Ireland.
A free trade deal between the UK and India could bring huge benefits for Scotch whisky producers, as the UK Government looks to cut tariffs of up to 150%.
Information on key security and political risks which UK businesses may face when operating in Belgium.
Use this guide as a supplement when using the CHIEF and CDS trade tariffs to import and export goods to and from Great Britain (England, Scotland and Wales) after the end of the transition period.
Why Itís Better to Buy Office Supplies Online Nowadays
Does your company still buy supplies from a physical store? Then you might be missing out on many benefits. Have you considered switching to an online vendor? This setup offers benefits, and this article aims to shed light on this subject.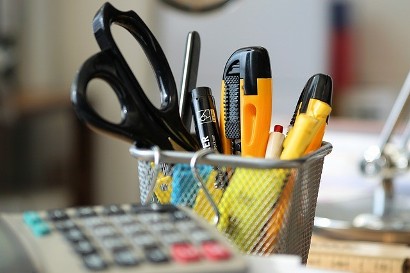 During this modern age, buying online is the new way to purchase products and services. This is not only true for personal shopping needs. Online shopping can also have its perks for business owners. Shopping for office supplies can be done online as well. Here are some of the benefits that you need to know.
Shopping for office supplies online gives you a range of product options.
Purchasing from a physical store can limit you to the products that they carry at the time of your visit. It can be tedious to find all the products you need going from one physical store to another. Going this route can be tiresome and inefficient just for shopping for office supplies.
Shopping online in comparison can give you a better range of options. For example, a supplier for office supplies can give you more than a dozen products that you would not usually find in just one physical store.
You can chat with a customer service representative in an instant
If you go to eCommerce websites, you will notice that some sellers will already have a chatbot or virtual assistant in place. If you have any inquiries about products or services, you can get an answer to your questions in a matter of minutes. Some online sellers even make this service available 24 hours a day to make it convenient for their clients.
Automated systems are in place to process orders more efficiently.
Most online sellers use automated systems to make the buying process much easier. Some of these systems will let you easily trace the status of your order.
You can order at the comfort of your office or home
One of the main advantages of ordering online is that you can do this using your mobile device or computer. You can easily place your order in a matter of minutes, which makes it convenient for you as a shopper.
It gives you time to think about your order
When you choose to order your office supplies online, you can take your time in selecting the products that go into your shopping cart. You canít do this in a physical store. Taking the time to shop can have its benefits. Shopping online lets you choose better based on your budget. You are also allowed to take all the time you need before coming to a decision. It lets you order at a time when itís convenient for you.
You get to have several payment options upon checkout
Many websites will let you pay using different payment gateways when shopping online. Payment gateways used by websites or apps will now let you shop using your credit card, debit card, or even cryptocurrencies. There is no more need to carry cash when paying for supplies online.
Verdict
Shopping for office supplies should not be a difficult task. Shopping online will take the guesswork out of this menial task while you work on your core function in your business.