Also in the news...
The market for space transportation is growing exponentially. Here in this article, we look at different innovations and solutions to likely problems regarding space transport. The futureís bright with all sorts of interesting ideas.
If youíre using a preference from a preference agreement or the Generalised Scheme of Preferences, you will need to prove the origin of your goods.
How to claim preferential rates of duty on goods covered in the UK's deal with the EU and how to declare goods imported into the UK on your import declaration.
Forex Market is also known as Foreign Exchange Market or Currency Trading Market.
Obtaining a business license in Italy: what you need to know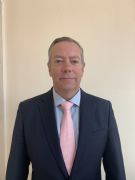 UAE Freezone and Residence Visa Expert
Which free zone is right for me?
5 steps to choosing the perfect free zone
The benefits of UAE free zones are well-known Ė from 100% ownership without a UAE sponsor, to exemption from personal income tax and capital gain tax, to 0% corporate tax. Itís a long list of incentives.


These may apply to all free zones, but each individual zone does offer specific benefits. And itís these that need to be taken into account when choosing which one is right for your company setup.

So letís look at 5 areas to consider when choosing your ideal free zone.
Choose a business activity: This is a first key step since each free zone has different activities that it permits. Once you know your business activity, you can immediately narrow down your list.
Decide on office requirements: You might start with a flexi desk option in a co-working space but who knows how your business may grow. Understanding the facilities the free zone offers (for future expansion) is an important factor in your initial choice.
Calculate visa requirements: Each free zone will have different offers. The first step is for you to look at the number of visas you need for your employees, then compare to the free zoneís offer.
Proximity to transport hubs: For some businesses being near a main road, an airport, a sea port is critical. For others, itís less so. Thinking about your logistical requirements ahead of time will inform your free zone choice.
Consider your budget: For each free zone there will be different fees for licenses, visas, registration and so on. These fees will play a key role in your decision once you have finalised your budget.

For more information, click here to request a call with a member of our team