Also in the news...
Find out how to import firewood, such as logs and kindling, into England, Scotland and Wales (Great Britain).
If youíre a business that currently buys goods from or sells goods to countries outside the UK, or are planning to trade with Europe from January 2021, HMRCís new tool can help you identify ways you might be able to make the customs process easier for cheaper for your business. This short video shows you how to use the tool.
If youíre a UK business thinking about moving goods into or out of the UK , this video is here to help you understand how customs intermediaries or agents can help you. For more information have a look at the guidance available on gov.uk.
If you're buying or selling goods abroad, you need to work out the amount of duty or VAT you owe. This short video tells you how to find out the Ďcommodity codeí classification for your goods, using our Trade Tariff tool. Find out more on GOV.UK
Youíll need a licence to import or export certain types of controlled goods. You may also need to pay extra duty in the UK. Unsure if this applies to your goods? This short video explains more about the types of goods that are classed as controlled. Find out more on GOV.UK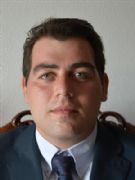 Italy Accounting Expert
What To Expect With An Italian Mortgage?
Italian Morgage: everything you need to know
If thereís any product worth investing in, itís real estate. You donít have to be Italian to apply for a mortgage on an Italian property though rules became more strict in the wake of the 2008 Financial Crisis.
More recent changes have made it so that those, even non-residents, who wish to purchase real estate in Italy can borrow between 50-60% of the propertyís value; if you happen to be an Italian resident you can borrow up to an maximum of 80% as no mortgage can cover 100% of a propertyís value. This decision is ultimately up to the bank and is decided on a case by case basis.
Mortgage rates on Italian properties are extremely low, around 1%, nearly one-third of those in the United States.
On the downside, youíll likely need a lawyer to assist you in the process acting on your behalf as many Italian processes require your physical presence.
The Standards
Be aware that all documents in the process are required to be certified and drafted in Italian. Mortgages to non-residents can also be governed on the principle of reciprocity which means that if conditions in the country of origin are favorable to Italians then those same conditions can be applied to the foreigner (as is the case with US-Italian relations). These are examined, again, case by case through the Foreign Ministry.
Itís also worth noting that both residents and non-residents are eligible for heavy tax breaks when purchasing their first property in Italy.
Additionally, chances of mortgage approval success, loan amount, timing and cost depend on several factors: personal conditions and property conditions, domicile, and even the applicantís nationality.
The Process
It takes eight to ten weeks to complete the mortgage application process and receive the loan amount if approved. There are generally six steps in the Italian mortgage process:
Solvency check: the bank reviews your personal financial status and property information within 1 or 2 days;Pre-approval: this can take 3-14 days;Compliance check: a bank-appointed surveyor inspects the property, issuing a compliance and evaluation certificate in 14-21 days;Title check: a borrower-appointed notary reviews the property title, issuing a title check report for the bank in 7-14 days;Final approval: after a satisfactory solvency check, compliance check and title check by the notary, the bank issues a formal mortgage approval within 7-14 days;Funds release: after approval, the bank and borrower set a signing date. The documents are signed in front of the same notary. Depending on the bankís policy this can take from 14-28 days.
Steps 3 and 4 ensure that the property is adequately inspected by all parties.
Italian banks may insist that you open an account with them to set up automatic mortgage payments although this is not legally required, so it can be negotiated.
As a side note, if the current owner already has a mortgage on the property and you are happy with the terms of the existing mortgage, you might be able to undertake it with no cost or fee. This can work out well for everyone involved. Check also our video about buying a house in Italy.