Also in the news...
Find out about new safety and security declarations that will apply from 1 October 2021 on goods leaving Great Britain (England, Scotland and Wales).
It is one of the best ways for the Italian citizen to manage their business. This corporate vehicle allows access to multiple advantages of an advanced jurisdiction such as the US and also manages to maintain a low tax rate with very manageable levels of accounting and bureaucracy.
Joint Ministerial Declaration on Future Economic Cooperation between the Association of Southeast Asian Nations (ASEAN) and the United Kingdom of Great Britain and Northern Ireland (UK).
These are exciting times for Dubai and the UAE. With the entire business world's attention soon to turn to the Emirates with the delayed Expo 2020 kicking off in October (and continuing all the way through to the end of March next year) it's never been a better time to be a UAE business owner
The concierge service provides a one-stop shop to help maritime businesses interact with government departments.
UK Interest Rate Decision Today at 12:00
Today at 12:00, Mark Carney, Governor of the Bank of England, is expected to announce a drop in the UK interest rate from a seven-year record low of 0.5 per cent to 0.25%. This new "Emergency" base rate would be an historically low level and is a result of the UK economy shrinking following Britain's vote to leave the European Union. However, last month there was a 77.5% chance of a cut but this never materialised.
What does this mean for currency?
Simply, if interest rates are cut - expect GBP to drop almost immediately. Of course, if there is no change then expect sterling to rise almost immediately. Furthermore, a UK rate of 0.25% would undercut the US rate of 0.5%, which was raised in December from 0.25%. From November 1980 to September 1984 this same scenario caused a 49% lost for the pound against the dollar. So good news if your receive foreign funds but bad news if your purchasing abroad.
What are your options?
One option to help protect your business is to implement a tailored risk management strategy, which combine a blend of spot and short flexible forward contracts that can be customised to weekly/month/quarterly payment terms. Within the strategy, a "Rate Order" service would also help take advantage of favourable opportunities when sudden spikes in the market occur.
This strategic agile approach to FX payments has proven to be successful in mitigating risk during extreme market uncertainty, but also provide a better average rate for the week/month/quarter.
Next Step…
Contact your current FX provider and ask your account manager about a possible tailored risk management strategy for your business. Also ask for guidance during this event and assistance when choosing a target "Rate Order" level.
Finally
It's impossible to predict exactly how an exchange rate will move, but with expert support and guidance your business could take a proactive approach to managing foreign currency exchange requirements and limit your exposure to risk.
Richard Torres
Senior FX Risk Management Strategy
DD: +44 (0)207 004 3887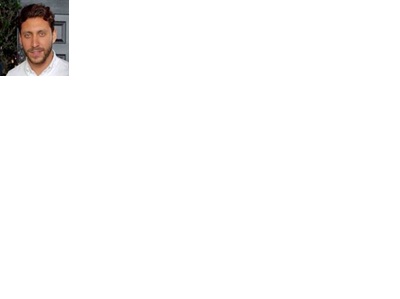 Save