Also in the news...
Find out what you need to do to prepare for making declarations on the Customs Declaration Service.
If youíre setting up a new online business, having a user-friendly website and sound SEO strategy thatís tailored to your target market is important. And if youíre targeting British consumers, there are a few SEO boxes you can tick to ensure you rank well on UK-based searches and drive the right traffic back to your website.
Find out whether you're established in the UK for customs purposes.
What UK goods vehicle operators need to do to carry out international road haulage.
Find out how to import firewood, such as logs and kindling, into England, Scotland and Wales (Great Britain).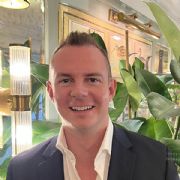 UK Tax Expert
UK Company Structures available for entities expanding into the UK
A high-level overview of the different types of UK legal structures available for overseas companies setting up in the UK including: branch, Ltd Company, Subsidiary Company, Partnership and Joint Venture.