Also in the news...
Specification of requirements and grant funding agreements for exhibitors in Great Britain and Northern Ireland.
A free trade deal between the UK and India could bring huge benefits for Scotch whisky producers, as the UK Government looks to cut tariffs of up to 150%.
Information on key security and political risks which UK businesses may face when operating in Belgium.
Use this guide as a supplement when using the CHIEF and CDS trade tariffs to import and export goods to and from Great Britain (England, Scotland and Wales) after the end of the transition period.
Find out how inland pre-clearance checks affect you and what you need to do when we carry out checks on your goods.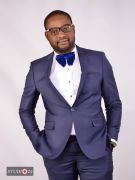 Types of Technology Transfer Agreement Registerable in Nigeria
The National Office for Technology Acquisition and Promotion (NOTAP) is the technology transfer office in Nigeria with a mandate to regulate the acquisition of foreign technology.
NOTAP's mandate is implemented through the evaluation, registration and monitoring of all technology transfers agreements signed by Nigeria business owners with their foreign technical partners. The task of NOTAP is to evaluate agreements to ensure that the terms and conditions contained therein suit the Nigeria environment, is fair and well aligned to the National Innovation System.
According to NOTAP's Revised Guidelines for Registration and Monitoring of Technology Transfer Agreements in Nigeria, 2011, all agreements must be classified under any of the following heads;
a. Management Services
This agreement incorporates all agreements in the areas of insurance, marketing, human resources, administration, accounting, sales promotion, hotel management agreements and other related services.
b. Consultancy Services
This agreement cut across various industries and fields such as construction, manufacturing, agriculture and includes the provision of architectural designs, engineering designs, construction works and feasibility studies.
c. Technical Services
This agreement deals with the provision of experts from the technical partner's plant to the Nigerian company's plant to render short term technical services locally for a maximum period of 6 months. The agreement must contain detailed information of the experts. This agreement is usually for technical services such as installation and commissioning of new plants, supply of equipment and machinery, operation, repairs and maintenance of equipment.
d. Technical Know-How Agreement
This agreement involves the granting of a license, the provision of technical know-how, information on manufacturing processes, drawings, diagrams, operating manuals, expertise, engineering assistance, designs, standard and quality control of products, advice on necessary equipment, plant, machinery and manufacturing capability, etc.
e. Trademark License Agreement
This agreement deals with the grant of exclusive or nonexclusive right by a foreign trademark owner or licensor to a Nigerian company to use the mark to manufacture and sell its goods and services. A Trademark License Agreement must be accompanied by technical know-how by the licensor to ensure that the goods and services for which the trademark is to be used meets the specified standard. Again, the agreement must satisfy the following conditions to be registrable in Nigeria;
i. The trademark must be internationally recognized and accompanied by a licensed know-how;
ii. The goods involved must be manufactured locally;
iii. The products must be for export;
iv. The licensor must not own more than 75% of the company's share capital.
f. Franchise Agreement
This agreement is a business model or arrangement where the Franchisor grants the right to exploit a system developed by the Franchisor to a Franchisee. It is generally a total package including the intellectual property rights to carry out the business or provide and sell the associated goods or services.
The agreement includes the right to use the trademarks, trade secrets, trade names or logos and designs associated with the business, patents and know-how of the business and any other relevant information contained in a brochure which may be advertising or copyright related to the manufacture, sales of goods or the provision and marketing or services to customers.
The agreement covers different areas of human and economic endeavor such as manufacture of products, provisions of services, supply of manufacturing processes, distribution and sales of goods, provision and marketing of services etc.
g. Software License Agreement
This agreement involves the use of application packages to drive the operation of companies in various sectors of the economy such as banking and other financial institutions, pension, telecommunication companies etc. A Software License Agreement may incorporate the provision of Annual Technical Support or Maintenance Services. Payment for Software License is effected once, while payment for an Annual Technical Support is on a yearly basis and commences 1 year after the implementation of the Software License Agreement.
h. Research and Development Agreement
This agreement focuses on the following;
i. Grant of access to the patent, inventions and results or research and development activities carried out by the transferor in respect of the specified products;
(ii) Advice on engineering products design and product development services;
(iii) Advice on international research and development works carried out on the specified products including new or modified methods of manufacture, formulation product and process improvements;
v. Provision of specialist staff to assist the licensee company overcome its technical problem as they arise;
vi. Making available the licensor's specialist departments and the specialist department of any of its subsidiary or associated companies for the licensee's use when required.