Also in the news...
Find out what you need to do to prepare for making declarations on the Customs Declaration Service.
If youíre setting up a new online business, having a user-friendly website and sound SEO strategy thatís tailored to your target market is important. And if youíre targeting British consumers, there are a few SEO boxes you can tick to ensure you rank well on UK-based searches and drive the right traffic back to your website.
Find out whether you're established in the UK for customs purposes.
What UK goods vehicle operators need to do to carry out international road haulage.
Find out how to import firewood, such as logs and kindling, into England, Scotland and Wales (Great Britain).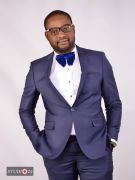 The Rise of Alternative Resolution Mechanisms in Nigeria
In the course of business, it is inevitable that disputes will arise occasionally among business associates. While commercial disputes are common, the way they are handled can have a profound impact on the profitability, viability and survival of the business.
It is true that full blown disputes are always bad news for a business venture as they can lead to poor performance, scare investors, produce waste, divert resources, cause share values to decline, and, in some cases, paralyze a business.
In Nigeria's pre-colonial society, disputes were resolved by respected members of the society or by the sovereign able assisted by his council of chiefs. Customary arbitration as it is later referred to, has similarities with the modern day Alternative Dispute Resolution ("ADR") mechanisms because apart from the fact that it is quicker and less technical, it is also friendlier in nature and in most cases preserves the relationship of the parties to the dispute.
With the advent of the British, litigation relegated customary arbitration to the background but sooner than later, it was discovered that the composition of the litigation process is acrimonious and did not take into cognizance the value system of the pre-colonial societies. Though litigation has the advantage of finality and sanction, in most cases it destroys the business relationship between the parties. Either by design or coincidence, litigation with its inherence complexities became the main means of resolving commercial disputes in Nigeria. Hence, there grew a natural need amongst the business community, for a dispute mechanism that quickly resolves commercial disputes whilst preserving business relationships. As the Nigerian market became more competitive, businesses strived to maintain their customers while seeking new ones. But this is not always possible where commercial disputes drag on and on in the Courts.
Consequently, in Nigeria today, there are 3 (three) main methods of resolving commercial disputes. They are litigation, arbitration and mediation/conciliation. Large commercial disputes are litigated at the State and Federal High Court. The Federal High Court has exclusive jurisdiction over matters of revenue, company taxation, customs and excise, banking, aviation and shipping. A large portion of commercial disputes cases are adjudicated upon at the State High Court which has unlimited jurisdiction to hear and determine matters other than those within the exclusive list of the Federal High Court. Appeal from these courts lie to the Court of Appeal and further to the Supreme Court.
The clog experienced with litigation has led to a greater awareness of the advantages of ADR mechanisms among business associates, investors and legal practitioners. Most contracts today contain ADR clauses or arbitration clauses. The Courts now refer parties to a dispute to the multi-door Court-house attached to the Courts to explore settlement of their dispute through one of the ADR mechanisms available at the multi-door Court-house. The Arbitration and Conciliation Act is being adopted or modified by many states of the Federation and there has been an increase in institutional and ad-hoc, local and international arbitrations as well as a tremendous rise in the activities of institutional arbitration centers in Nigeria and other parts of Africa. It is without doubt that Nigeria is equipping itself to grapple with the escalating commercial disputes resulting from the growth in business activities and increase in international trade and investment.