Also in the news...
Forex Market is also known as Foreign Exchange Market or Currency Trading Market.
Obtaining a business license in Italy: what you need to know
The UK has introduced a points-based immigration system.
Find out what you need to do to prepare for making declarations on the Customs Declaration Service.
If you're setting up a new online business, having a user-friendly website and sound SEO strategy that's tailored to your target market is important. And if you're targeting British consumers, there are a few SEO boxes you can tick to ensure you rank well on UK-based searches and drive the right traffic back to your website.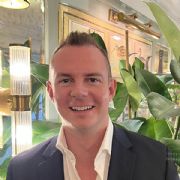 UK Tax Expert
The right market place
What does the right market place look like for opportunities in the UK? Why are you looking to setup a UK company? Is the UK the right location for you, or should you be setting up in another European country perhaps?
"Do I need to setup a UK company at all, or can I manage it out of the parent company jurisdiction?"
Is the UK the right place for you to setup? Of course it is – or else you wouldn't be doing it!
However, it is important to decide if you are targeting just one market (the UK) or using it as a gateway to Europe and, possibly, the wider EMEA market. For example, a company from Brazil may choose to set up in Portugal, or one from Quebec may favour France.
The language and business culture factors in these cases may seem perfectly logical, but offsetting those decisions could be the difficulties of setting up in those countries, combined with non-flexible employment legislation.
Points in favour of the UK are the universal business and science language of English and the ease of doing business with the UK ranked seventh in the world (World Bank Doing Business June 2017; www.doingbusiness.org). Not to mention the UK is a suitable timezone to pick-up the Asian timescale and "handover" to the US later throughout the working day.
Once successfully established in the UK then it's time to look at forming branches or subsidiaries in other European Countries.
For our clients that are looking at setting up in the UK and then further afield, we utilise our IR Global network for counter-support. Whether it may be an individual who is looking at domiciliation in a specific jurisdiction or the parent-company legal team approach us for guidance as part of an acquisition they are looking to undertake and wish to have a referral for an appropriate law firm to handle the matter; we can support.
If our clients are succeeding, then we are succeeding – and we can't help unless we know what our client's objectives are.