Also in the news...
Find out what you need to do to prepare for making declarations on the Customs Declaration Service.
If you're setting up a new online business, having a user-friendly website and sound SEO strategy that's tailored to your target market is important. And if you're targeting British consumers, there are a few SEO boxes you can tick to ensure you rank well on UK-based searches and drive the right traffic back to your website.
Find out whether you're established in the UK for customs purposes.
What UK goods vehicle operators need to do to carry out international road haulage.
Find out how to import firewood, such as logs and kindling, into England, Scotland and Wales (Great Britain).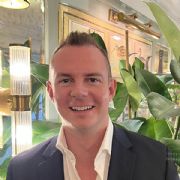 UK Tax Expert
The ideal business entity
For overseas companies the two main choices are between a Subsidiary or a Branch (often referred to as an overseas company).
A Subsidiary is a company in its own right and requires the establishment of a UK registered company. Most foreign companies set up a 'private limited company' that becomes a subsidiary of the foreign parent company. A company can be registered within a few days, if standard documentation is used. The subsidiary can be an immigration sponsor enabling it to obtain work permits meaning that key personnel can be sent from the home country to work in the UK on a regular basis. It will file its own accounts, although the content depends on the size of the group. Those accounts may or may not need to be audited by a UK firm of accountants.
A Branch is an extension of its parent company, effectively an overseas company trading in the UK. Contracts are between the overseas company and its UK customers, employees, etc. Such contracts are subject to overseas law, and may be less popular in the UK. A condition of being registered as a Branch is that the Branch must file in the UK its immediate parent company's accounts, including full profit and loss account. This is often unpopular with privately owned overseas corporations that do not have to publish their accounts in their home country.
It is also possible to trade as an LLC – a partnership with Limited Liability – which requires a formal partnership agreement. An LLC is mainly used by firms of lawyers and accountants where the membership regularly changes. It may also be appropriate in certain circumstances, when its main use is to save the LLC paying Employers Social Security on the drawings (profit) attributable to the partners.
Because the profits are subject to UK tax on the owner, LLP's are not normal for ownership from overseas.
This is a very high-level overview on the types of entity available. If you haven't seen this page on the different types of legal structures we suggest you do, however appropriate advice should be sought for your successful UK setup.