Also in the news...
The Federal Capital Territory (FCT) Abuja, Nigeria's capital is gradually becoming a renowned city in Africa. In recent times, there has been an influx of people into the city and its real estate development and construction sectors are developing at a tremendous pace.
Looking to set up your UAE company? How about a visa for life? It might sound too good to be true, but it's a reality. And the offer ends October 31st.
If you want to build traction for your startup, you need to invest in a high-quality website. You also can't afford to make too many mistakes, because a good website costs money.
The Government reveals the 12 businesses from across the UK who will showcase their green technology and innovations at the Global Investment Summit.
Various types of businesses need a fleet, from car rental companies and public utilities to distribution centers, courier companies, and so many others. So, there are tons of enterprises out there that are constantly searching for better ways to enhance fleet efficiency, as any business that utilizes a fleet can ultimately enhance its bottom line if heightened efficiency is achieved.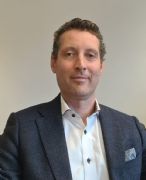 Dutch Tax, Accounting and Brexit Expert
THE 30% RULING AND STARTING YOUR OWN BUSINESS
Many expats living in the Netherlands have the 30% ruling obtained when they were working for an employer, but what many expats do not know is that they can have the 30% ruling if they have their own Dutch BV or company. For example, a dentist, a doctor or IT person, who are now working for an employer can start their own Dutch BV together with the 30% ruling.
Self-employed / freelancers having the 30% ruling
Expats (foreigners) in the Netherlands who would like to perform activities as an self-employed entrepreneur / freelancers in the Netherlands (for example dentists/doktors/IT persons) can also benefit from the 30% ruling. One of the requirements is that you as an entrepreneur are being employed by your own company. This means that you are on the payroll as an employee of your own Dutch company.
It does not matter if the company is foreign or is a Dutch B.V. Important is that the company is a legal entity and this company pays wage tax in the Netherlands. Consequently, you send invoices to your old employer / clients.
Start your own business and the 30% ruling – requirements
If you would like tostart your own business and implement the 30% ruling for your own BV, please be aware of the following requirements:
During your current employment the 30% ruling has already been granted in the Netherlands, or it is your first time in the Netherlands;
Within three months after ending your current employment you have to sign a contract with your own Dutch BV;
A Dutch BV must be set up before signing the contract;
The Dutch BV pays a taxable income of at least € 36,378 (excluded the 30% ruling);
A new request of the 30% ruling must be filed at the Dutch tax authorities;
The Dutch BV must apply for a VAT number at the Dutch tax authorities in order to invoice with VAT;
We recommend to obtain a special form issued by the Dutch tax authorities called "VAR DGA" ("verklaring arbeidsrelatie") annually.
Advantages of having your own company + the 30% ruling
The advantage of having your own company instead of being on the payroll somewhere is:
You will earn more and do not pay any corporate income tax
You can schedule your own time
You can declare all your expenses through the company (dinners, car, company car, computer etc.)
Disadvantages of having your own company + the 30% ruling
The disadvantage of having your own company is:
You need to maintain a payroll administration
You need to maintain a business administration
VAT tax filing obligations
What can MFFA Tax Advice do for you?
As a one stop shop, MFFA Tax advice can help you with setting up the BV by going together with you to the Dutch notary. Afterwards, we will sit down to discuss how everything works with the accounting and what both parties can expect from each other.
When everything has been set up we will maintain the accounting for you including business administration, monthly payroll and payroll tax filing, quarterly VAT filing, annuals figures, publication, corporate income tax filing.
More info about start your own business and the 30% ruling?
Do you want more info about start your own business and the 30% ruling?
Feel free to contact one of our Dutch tax advisors through our contact form, or call us +31 (0) 85 00 30140.