Also in the news...
Round five of negotiations for a free trade agreement between the Republic of India and the United Kingdom
Use this guide as a supplement when using the CHIEF and CDS trade tariffs to import and export goods to and from Great Britain (England, Scotland and Wales) after the end of the transition period.
Trading under sanctions with Russia
Lists of confined establishments in Great Britain, Jersey and the Isle of Man approved to export or move ungulates to the EU and Northern Ireland.
Find out about Import VAT and Customs Duty when you send gifts into the UK.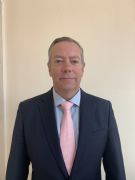 UAE Freezone and Residence Visa Expert
Take advantage of great license and visa offers on UAE company setup
It's unlikely the deals we are currently seeing on UAE business licenses are going to be repeated any time soon. As the UAE starts to bounce back after the lockdown, there are several great offers for the entrepreneur looking to set up in the UAE.
But you need to act quickly to take advantage of them.
Get your business license and visa now
If you are looking for discounts on business licenses and visas, then consider these offers:
Free zones offering multiple business activities under one license
Free visas for life with your company license
Licenses priced as low as AED 10,000
Let Charterhouse Lombard do it all for you
At Charterhouse Lombard, we can guide you through the steps of the setup process so you receive your business license and visa quickly and efficiently.

That means you get the red carpet treatment from start to finish, as we help you with:
The ownership structure of your company
Identifying your company activity
Checking availability of your proposed business name
Completing the necessary forms and processes
Applying for your free zone license and visa
Accompanying you for your medical and Emirates ID card processing
Now is the time – get your license and visa today
For more information, click here to request a call with a member of our team