Also in the news...
Trade department support for exporters in week-long event taking place next month
Relocating to a new country to start a business or get an exciting new role is an exhilarating process, but you need to make sure that you're fully prepared.
Secretary of State for International Trade, Anne-Marie Trevelyan, welcomes overseas investors and delegates to the Global Investment Summit in London.
Guidance for UK businesses on rules for selling services to Croatia.
The strategic partnership with the Breakthrough Energy Catalyst will mobilise £200 million of private sector funding over 10 years.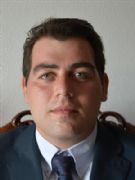 Italy Accounting Expert
Superbonus - How To Renovate Your Home For Free
The Superbonus is a recent tax break introduced by the recent Decreto Rilancio increasing the tax credit percentage to 110% for qualifying expenditure paid between July 1st 2020 to December 31st 2021. The following expenditure qualifies:
Energy efficiency improvements
Structural seismic improvements
Solar panels
Electric car charging stations
Double glazed windows
The Superbonus, substitutes the Ecobonus and the Sismabonus. Check out now how to renovate your home for FREE.
Who can qualify?
The following taxpayers can benefit of the Superbonus:
Condominiums
Individuals
Associazioni

Sportive Dilettantistiche (amateur sports associations)
NON RESIDENTS can also qualify for such tax break.
Any qualifying expenditure will attract the tax credit as long as it has been paid from July 1st 2020 to December 31st 2021.
Qualifying Expenditures
There are various qualifying expenditure and the total cap varies based on the type of works performed. Here the comprehensive list:
INSULATED COATING
Insulated coating expenditure (external coating, floor insulation) cap is € 50.000 per house unit, reduced to € 40.000 per unit if the unit is located in a condominium.
CONDOMINIUM HEATING SYSTEM
If you live in a condominium, the centralized heating system attracts a tax credit capped at € 20.000 per house unit as long as the condominium has 8 units or less; € 15.000 if the condominium has more than 8 units.
INDEPENDENT HOUSE HEATING SYSTEM
It is possible to benefit of the 110% Superbonus tax credit capped at € 30.000.
SEISMIC STRUCTURAL IMPROVEMENTS
The Seismic structural improvements has been existing for few years; now this bonus has been included in the Superbonus attracting a 110% tax credit. The cap for such expenses is € 96.000 per house unit.
In order to benefit of such tax credits you must own a property in a qualifying municipality, as well as improve its seismic responsiveness of at least one category.
Connected qualifying expenses
The following expenses do not automatically attract the 110% tax credit, however if they are linked to one of the previous expenses, it is possible to extend the Superbonus to such expenses.
E-cars charging stationSolar panels installationOther energy efficiency improvements​
How does that work?
Just like every other tax break, the qualifying expenditure is multiplied by the coefficient set by the law (i.e. 110%). The tax credit will offset the IRPEF payable for 5 consecutive tax years.
EXAMPLE
Should you insulate your detached home, spending € 50.000, you can benefit of a € 55.000 tax credit (€ 50.000 x 110%) to be deducted in 5 years, hence € 11.000 per year
While filing your taxes, you must include your expenses in your tax return, thus resulting in a tax credit to be refunded. Anyway, what happens if your gross tax is less than € 11.000?
Unfortunately, the unused tax credit is wasted.