Also in the news...
Find out whether you're established in the UK for customs purposes.
What UK goods vehicle operators need to do to carry out international road haulage.
Find out how to import firewood, such as logs and kindling, into England, Scotland and Wales (Great Britain).
If you're a business that currently buys goods from or sells goods to countries outside the UK, or are planning to trade with Europe from January 2021, HMRC's new tool can help you identify ways you might be able to make the customs process easier for cheaper for your business. This short video shows you how to use the tool.
If you're a UK business thinking about moving goods into or out of the UK , this video is here to help you understand how customs intermediaries or agents can help you. For more information have a look at the guidance available on gov.uk.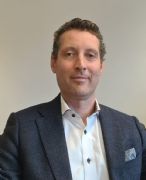 Dutch Tax, Accounting and Brexit Expert
Subcontractor in the Netherlands – subcontracting
Foreign companies or individuals who are coming as a subcontractor in the Netherlands might have tax related questions when they come to Holland.
For these foreign entrepreneurs it is important that they are well informed, otherwise they can be confronted with unexpected tax risks and liabilities.
Subcontracting – Tax triggered
If a subcontractor is hired from abroad, several taxes might triggered for the subcontractor in the Netherlands, such as:
Income tax
Wage tax
Social security contributions
VAT
Corporate income tax
MFFA Tax Advice assists to monitor the risks and pitfalls of the subcontractor in the Netherlands. For example: working for a short term in the Netherlands might trigger the creation of an unwanted permanent establishment for the foreign company. As a result, compliance and other registrations might be required.
See also our article about commencing an assignment in the Netherlands
What can MFFA Tax Advice do for you?
If you start as subcontractor in Holland, we can assist you with:
Invoicing requirements and what to do with VAT?
Arrange a work permit and registration of foreign employees in the Netherlands (apply tax numbers)
Advice 183 days rule and risk of permanent establishment
Wage tax and social security requirements / obligations in the Netherlands
Would you like more information about subcontracting?
Do you want more info about subcontractor in the Netherlands and want to reduce the risk of any liability? You can contact us here