Also in the news...
If you run an EU-based business, check what your business needs to know to continue trading with the UK.
Find out about new safety and security declarations that will apply from 1 October 2021 on goods leaving Great Britain (England, Scotland and Wales).
It is one of the best ways for the Italian citizen to manage their business. This corporate vehicle allows access to multiple advantages of an advanced jurisdiction such as the US and also manages to maintain a low tax rate with very manageable levels of accounting and bureaucracy.
Joint Ministerial Declaration on Future Economic Cooperation between the Association of Southeast Asian Nations (ASEAN) and the United Kingdom of Great Britain and Northern Ireland (UK).
These are exciting times for Dubai and the UAE. With the entire business world's attention soon to turn to the Emirates with the delayed Expo 2020 kicking off in October (and continuing all the way through to the end of March next year) it's never been a better time to be a UAE business owner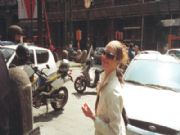 Start Doing Business Overseas
Start Up Overseas Weekly Currency Report
Towards the end of last week, the dollar continued to look firmer into trading, showing signs that US congregational leaders are reaching a short-term debt agreement.
Strong unemployment claims figures helped the dollar to remain competitive, while below expected French industrial production figures showed the euro to be kept on the sidelines. The Bank of England also announced its interest rate decision on Thursday, whereby the decision reflected the central bank to keep rates and asset purchases on hold.
The World Bank and IMF began their annual meeting on Friday the 11th October, although this was being somewhat overshadowed by the US government debt talks. The government even looks closer to achieving an agreement to lift the debt ceiling until mid-November.
Government talks over raising the US debt ceiling have continued over the weekend yet it seems the government hasn't come to an agreement yet with four days left to go. US government issues are helping sterling edge slowly back towards the 1.60 mark despite the poor UK figure last week.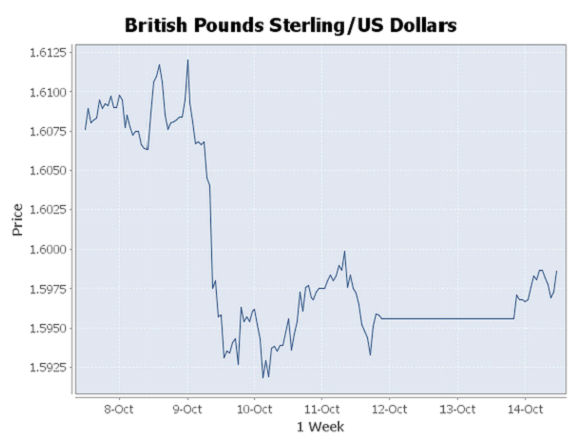 The euro looks to take control of the GBP/EUR and EUR/USD rate today with industrial production figures due at 10:00- a solid figure here could see the single currency strengthen further, leaving the pound on the back foot with eurozone industrial production dictating the direction of this pair today.