Top News Story
5/18/2022 8:55:52 AM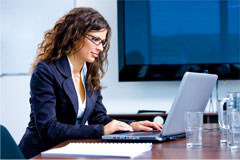 The new partnership brings wider global market access to the Middle East

When it comes to starting a business in the UAE, both the free zones and the mainland offer a fantastic environment with plenty of prospects for new businesses. If a person wanted to create a business linked to general trading in a free zone area, the best free zone in terms of cost would be Um Al-Quwain.Sharjah Media City (Shams) is also a leading media and digital hub with cutting-edge facil

Total Posts: 1 Last post by tvgconsultancy1

Do you need Finance? Are you looking for Finance? Are you looking for finance to enlarge your business? We help individuals and companies to obtain finance for business expanding and to setup a new business ranging any amount. Get finance at affordable interest rate of 3%, Do you need this finance for business and to clear your bills? Then send us an email now for more information contact us now v

Total Posts: 1 Last post by serviceoffer
News - Romania
Romania 10/21/2015 9:14:00 AM

Round up of recent changes to taxes on insurance premiums around the world. All of these changes have been or will be reflected within IPT Quote.

Romania 8/24/2015 10:30:08 AM

After being approved and then rejected by the President, Romania this week finally achieved cross-party agreement on the extent of VAT cuts; it will drop to 20% from next year, and to 19% from 2017. Romanian lawmakers agreed to shave 4.4 billion lei ($1.1 billion) off planned tax cuts, amid worries the proposals may blow a hole in the budget next year.

Romania 8/4/2015 9:59:58 AM

Our experts in Romania detail important changes to legislation, as published in the Official Gazette, and in force from 16 July 2015.