Also in the news...
The Federal Capital Territory (FCT) Abuja, Nigeria's capital is gradually becoming a renowned city in Africa. In recent times, there has been an influx of people into the city and its real estate development and construction sectors are developing at a tremendous pace.
Looking to set up your UAE company? How about a visa for life? It might sound too good to be true, but it's a reality. And the offer ends October 31st.
If you want to build traction for your startup, you need to invest in a high-quality website. You also can't afford to make too many mistakes, because a good website costs money.
The Government reveals the 12 businesses from across the UK who will showcase their green technology and innovations at the Global Investment Summit.
Various types of businesses need a fleet, from car rental companies and public utilities to distribution centers, courier companies, and so many others. So, there are tons of enterprises out there that are constantly searching for better ways to enhance fleet efficiency, as any business that utilizes a fleet can ultimately enhance its bottom line if heightened efficiency is achieved.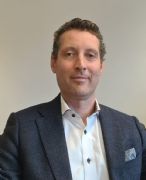 Dutch Tax, Accounting and Brexit Expert
M-FORM THE NETHERLANDS
M-BILJET / MIGRATION TAX RETURN
For the year in which you moved to or from the Netherlands, you will receive from the Dutch tax authorities an invitation to file a M-form Netherlands (Dutch migration tax return) which is only in Dutch available. The m-form combines a foreign period with a resident period and can be quite complicated. The M-form Netherlands is used when you need to file for the first year or last year an income come tax return (migration year) and can only be declared in hardcopy. Our experience is that in most cases (95%) the Dutch M-form shows a tax refund.
M-form Netherlands – working temporarily
Also people who work temporarily in the Netherlands must file a migration tax return if they enter and leave the Netherlands. There are various ways to work temporarily, such as via payment employment with a Dutch employer, a secondment arrangement, or as a self-employed entrepreneur.
MFFA Tax Advice prepares several hundreds of M-forms / tax returns every year so we are well known with all kinds of situations expats can face.
M-form Netherlands – frequently asked questions:
Please find below frequently asked questions about filing and submitting a M-form / M-biljet:
Is it required to file and submit an M-form Netherlands?
If you receive an invitation from the Dutch tax authorities to file and submit a M-form, you are required by law to file it. If not, there is a risk that the Dutch tax authorities will issue a fine. If you do not receive any invitation from the Dutch tax authorities to file the M-form Netherlands, an invitation needs to be requested in case it can be foreseen that Dutch income tax is due in a certain year. The chance is high that you can claim a tax refund for the year you are the first time in the Netherlands (the year you entered or left the Netherlands). The same is applicable if you were not living in the Netherlands and worked for a short period of time here.
Is it beneficial to file a M-form Netherlands?
Yes it is. If you work temporarily in the Netherlands, you have Dutch-sourced income and must pay tax in the Netherlands, which is done via the wage tax. The wage tax is an advance tax payment for the income tax. In this way, it is prevented that taxpayers have to pay a single large payment for income tax and social security contributions once a year. The employer withholds the wage tax at the time the employee receives salary. Most times, the collected wage tax is sufficient. However, there are situations that too much wage tax is withheld by the employer, for example when employees enter the Netherlands during a tax year of temporary employees. In order to claim back the overpaid tax, a personal income tax return has to be filed.
Is it possible to file the M-form Netherlands online?
No, it is not possible to file the M-form Netherlands online, since the Dutch tax authorities (Belastingdienst) provide these forms only in hardcopy. We can arrange through our special program connected with the Dutch tax authorities that the M-form is filled electronically.
More info about the services of MFFA Tax Advice?
MFFA Tax Advice can assist you with:
Wage tax / compliance in the Netherlands
You can contact us through our contact form or call +31 (0)85 00 30140.