Top News Story
1/20/2022 9:03:58 AM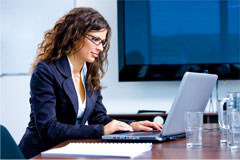 Specification of requirements and grant funding agreements for exhibitors in Great Britain and Northern Ireland.

I run a UK business and my fellow Director is an Indian National (I am a British citizen).We now want to launch our company in India and I am struggling to make any progress with the Indian High Commission. Can anyone help me with the process. I have twice visited the commission in London and wasted hours of time due to their complete lack of organisation.I will appreciate any help to make

Total Posts: 9 Last post by Mohammed020

Hi There!I was looking to bring in a skincare range from America to sell in UK, what legal procedures do I need to abide by? ie. licensinglaws, testing etc

Total Posts: 6 Last post by Jpm
News - Lithuania
Lithuania 9/18/2018 9:35:21 AM

Outsourcing is something that virtually every business does to save money. In the digital age, so much of what is moved abroad is information. That way companies can stay competitive while paying less for the services they rely on. With the EU GDPR coming into force from May 25th, 2018 itís time we took a closer look. To say itís going to change things is an understatement.

Lithuania 9/18/2018 9:33:12 AM

With it becoming increasingly easier to connect with people all around the world with the click of the button it is safe to say that the world is becoming a smaller place. This is a great thing for customers because it means that they can make use of expertise all around the world. What it means for businesses on some levels though is increased competition.