Top News Story
10/20/2021 2:01:43 PM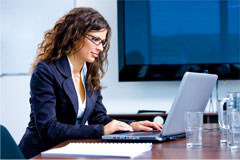 Secretary of State for International Trade, Anne-Marie Trevelyan, welcomes overseas investors and delegates to the Global Investment Summit in London.

How To repair ps4 :- Ps4 and ps5 repair Simply give us the PS5 you're having trouble with and explain the situation. We'll do whatever we can to figure out what's causing the problem and fix it so you can sit back, relax, and enjoy using your console in the comfort of your own home once more. Ps4 repair dubai have expert team assure you the quality work and 100% satisfaction, we use genuine spa

Total Posts: 2 Last post by jitus23

Hotel Staff Transportation Services in Dubai prince bus rental provide services for hotel staff transfer from the hotel to their rooms and from rooms to their hotel. The strength of the passenger transport industry lies in the operator's spirit, knowledge, and infrastructure. We work hard to attract and develop people who will preserve our values, shape our culture and strive to achieve mutual suc

Total Posts: 1 Last post by Amani786
News - Israel
Israel 11/22/2016 5:20:32 PM

Visitors from Israel to benefit from faster entry to the UK as Registered Traveller Service is expanded.

Israel 3/9/2016 9:49:16 AM

Israeli tech companies and investors increasingly view the UK as a key destination for business and technological collaboration

Israel 11/26/2015 9:10:55 AM

Do you have employees to pay in Israel? Our experts in Tel Aviv, Gilad Levi and Monika Harel explain five key aspects of local legislation that you'll need to factor in to your payroll processing.