Also in the news...
If you run an EU-based business, check what your business needs to know to continue trading with the UK.
Find out about new safety and security declarations that will apply from 1 October 2021 on goods leaving Great Britain (England, Scotland and Wales).
It is one of the best ways for the Italian citizen to manage their business. This corporate vehicle allows access to multiple advantages of an advanced jurisdiction such as the US and also manages to maintain a low tax rate with very manageable levels of accounting and bureaucracy.
Joint Ministerial Declaration on Future Economic Cooperation between the Association of Southeast Asian Nations (ASEAN) and the United Kingdom of Great Britain and Northern Ireland (UK).
These are exciting times for Dubai and the UAE. With the entire business worldís attention soon to turn to the Emirates with the delayed Expo 2020 kicking off in October (and continuing all the way through to the end of March next year) itís never been a better time to be a UAE business owner
How Will Post-Brexit Regulation Affect the Healthcare Industry
The UK government issued new guidance on how medical devices will be registered post-Brexit. Read on to find out what this means for companies and the industry.
Brexit has provided many uncertainties for all industries, in the United Kingdom and globally. Health and social care were particularly concerned with new immigration and trading legislation which would be agreed. Immigrants make up a large part of the NHS workforce, as doctors, specialists, nurses, cleaners Ė every area of the health care system. Additionally, trading medical devices, supplies, and pharmaceuticals would have to adapt to new agreements and standards. With a new outline issued by the United Kingdomís government concerning medical devices, experts and those in the industry now have a better idea of how things will shape up come 1st January 2021.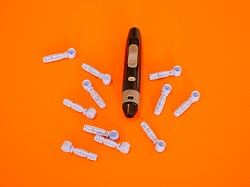 MHRA
The CE marking is used on the single market in the European Economic Area to show that, having been checked, they meet the EUís safety, health, and environment standards, that the product complies with EU legislation, and that the product is allowed to move on the free market. This will continue to be recognised until 30th June 2023. However, medical devices being placed on the market after the 1st January must register with the newly formed Medicines and Healthcare products Regulatory Agency (MHRA). There is grace period, depending on the classification of the device, of potentially up to a year to register with the new agency.
Businesses like, for instance, Open Bionics, who are funded by the Tej Kohli Foundation have other medical data and device endeavours, with their original ĎHero Armí assistance device could wait until 2023. However, the company has announced a new model in October 2020, and as such they will have a year before needing to register it with the MHRA, as itís a Class 1 device.
A new marking will be introduced to replace the outgoing CE: the UK Conformity Assessed marking. It will not be recognised by governing bodies outside of the UK, however. As such, businesses and organizations will still need to get a CE marking and meet the EUís guidelines and standards if they were to market it in Europe.
UK-Based Representative
If an EU company wants to put a device on the UK market, they cannot do it without a UK-based representative. Once they have a representative, all information, to MHRA and to the company, must pass through them. They are the go-between.
Northern Ireland are an exception. If there is a manufacturer based there, who are registering their device with MHRA for purposes in their country, their device can pass freely between countries without any need to update the registration. Northern Ireland and Brexit continue to be causing issues with negotiators on both sides.

Reason for Hope
Generally, British technology start-ups and companies Ė these include med-tech, fin-tech, etc. Ė have continued to perform well among Brexit uncertainty. Experts are using this to forecast hopeful outcomes: that this trend will persist.
Experts cite the healthy ecosystem as a reason for this performance. Namely, that itís relatively easy to set up a business (at least pre-Brexit), and that there is a large, diverse, and talented pool of workers and graduates which start-ups and companies can make the most of. Brexitís immigration policies could affect the latter. The strong foundation, it is hoped, will be enough to keep London the tech capital of Europe after leaving the EU, supplying the countryís health and social care industry, and the rest of the world, with leading medical devices.