Also in the news...
Advice from Trade and Agriculture Commission (TAC) to the Secretary of State for International Trade on measures in the UK-New Zealand Free Trade Agreement (FTA).
New importers need to register with the Customs Declaration Service to make their import declarations from 5 July 2022.
This page brings together the government's announcements of the UK's sanctions in response to Russia's illegal invasion of Ukraine. 
The landmark deal is expected to add at least £270 million a year to the Scottish economy, with food and drink and renewable energy businesses set to benefit.
Running throughout the summer, Charterhouse Lombard is offering cost-effective setup packages with the option of buying a multi-year license at a significant discount. Get in touch with us today to ask about: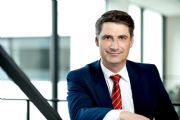 Denmark Company Formation Expert
How do you register your business in Denmark?
When you have decided to start up business in Denmark, you need to clarify if your business activities require the establishment of a permanent establishment, or if for example a representation office (non-permanent establishment) is the way to go.
In this article, we explain the two types, and at the end of the article, we have included a section on registering a holding company.
What is a permanent establishment?
Before you register your business, you have to know and understand what exactly it means to have a permanent establishment in Denmark.
To be considered as a permanent establishment three criteria must be met:
It must be a business premises from which the company is managed
It must be a permanent business premises
There must be business activities from the business premises
When registering a permanent establishment it usually involves the registration of a subsidiary company or a branch. If the case is a subsidiary company, you can choose to register a private limited company (ApS) or a public limited company (A/S):
ApS: the share capital requirement for registration is DKK 40,000
A/S: the share capital requirement for registration is DKK 400,000
If you wish to register a branch, your branch is registered directly on the basis of your company in your home country.
How do you register a permanent establishment?
If you need to register a branch or a public or private limited company, you can do this digitally with the Danish Business Authority. You must however have a so-called NemID employee signature to get access. This is why most foreign companies seek assistance to the registration process, since it is simply not possible for foreign companies or individuals to register a company in Denmark.
When the registration is completed correctly, it normally only takes one day for you to receive a Central Business Register No. (CVR). Now your business is registered in Denmark.
What is a representation office?
A representation office is considered a temporary registration with the primary purpose being market research.
We often see the registration of a representation office as the step before registering a permanent establishment. Maybe you need to carry out some preparatory work or to make contacts for your business. Or maybe you have employed a sales person to investigate the market potential in Denmark. In such and similar situations, you need a representation office.
In general, there are no tax obligations associated with a representation office, since no revenue subject to taxation is generated in Denmark. BUT – if you register your representation office for VAT and/or as employer, you should be aware, that the Danish Customs and Tax Administration (SKAT) in some cases require you to have a Danish representative liable for VAT payment and income tax at source (PAYE) for employees. It is advisable to consult a local tax expert in this situation.
How do you register a representation office?
When you need to register your representation office, this can be handled digitally – in most cases. The registration process will however depend on the duties of your company. If you wish to register the representation office for VAT and/or as employer, the process is the same as described for the permanent establishment.
To complete the registration of the representation office, a Danish liable representative must be registered. This can be a Danish individual or company who is declared to be the representative.
How do you register a holding company?
Denmark is a popular location for establishing holding companies, and this is partly due to more lenient tax laws, that has been implemented as an attempt to attract foreign companies.
When registering a holding company in Denmark, it is done under the rules on restructuring. These include some conditions to ensure the restructuring to be tax-free. There is however, a set of detailed rules to be aware of in this process, and we recommend that you seek professional advice.
Do you need assistance?
We can assist in and advise on all matters regarding your registration and establishment in Denmark. Our more than 3,000 dedicated employees serve more than 20,000 businesses within a wide range of industries.
Our knowledge and experience in the Nordic market will help you create a simple process for establishing a business in Denmark.