Also in the news...
What UK goods vehicle operators need to do to carry out international road haulage.
Find out how to import firewood, such as logs and kindling, into England, Scotland and Wales (Great Britain).
If you're a business that currently buys goods from or sells goods to countries outside the UK, or are planning to trade with Europe from January 2021, HMRC's new tool can help you identify ways you might be able to make the customs process easier for cheaper for your business. This short video shows you how to use the tool.
If you're a UK business thinking about moving goods into or out of the UK , this video is here to help you understand how customs intermediaries or agents can help you. For more information have a look at the guidance available on gov.uk.
If you're buying or selling goods abroad, you need to work out the amount of duty or VAT you owe. This short video tells you how to find out the 'commodity code' classification for your goods, using our Trade Tariff tool. Find out more on GOV.UK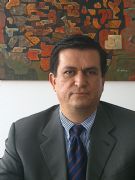 Foreign Digital Platforms, Mexican Income Tax and Value Added Tax
As of June 1, 2020, Mexicans are required to pay the tax established in the "income regime for the sale of goods or the provision of services through the internet, through technological platforms, computer applications and a like".
Among these businesses activities are included: download or access images, movies, text, information, video, audio, music, games, multimedia content, multiplayer environments, mobile ringtones, online news viewing, traffic information, forecasts meteorological and statistical, those of intermediation between third parties that are bidders of goods or services and the plaintiffs of the same, online clubs, appointment pages, distance learning and test exercises.
The tax will be paid by means of withholding to be made by legal entities resident in Mexico or residents abroad with or without permanent establishment in the country, as well as foreign entities or legal entities that provide, directly or indirectly, the use of technological platforms and computer applications.
INCOME TAX
Income tax withholding will be made from the total income that individuals receives through such means, the rates are as follow:
Between 2% and 8% in ground transportation services and shipping of goods
Between 2% and 10%, depending on income, for hosting/hotel services such as Airbnb
Between 0.4% and 5.4% for sale of goods and services such as Amazon.
SALES TAX
VAT withholding
16% value added tax on all purchase transactions.
Obligations that foreign companies without establishment in Mexico:
Enroll in the Federal Taxpayer Registry (RFC) within 30 calendar days from the date digital services are first provided
Get the certificate electronic signature for taxes
The platforms when making the withholding of the income tax will have to inform the IRS
Withhold both the value added tax and income tax, and pay them to the IRS
Report on the number of services or operations carried out in each calendar month with the receivers located in national territory that receive their services
Classify the invoiced income by type of services or operations, and the number of service recipients, considering the corresponding 16% VAT
To send electronically the vouchers corresponding to the payment, including the VAT, must meet the requirements that allow the identification of the service providers and the recipients of these to designate a legal representative
Provide an address in national territory for the purposes of notification and monitoring of compliance with tax obligations
The Tax Administration Service (SAT) will publish on its website a list of digital platforms registered as a resident abroad
In case of not appearing in the list of foreigners who provide services on digital platforms, the operation will have to be taxed by the recipients of the service as import, with 20% withholding income tax and 16% sales tax
Taxpayers who register with the Mexican Tax ID (RFC) from the 1st. June they must designate a legal representative and provide an address in national territory