Also in the news...
Liz Truss announces technology and infrastructure tie-ups with India to boost both economies and help developing countries grow in a clean and sustainable way.
Trade department support for exporters in week-long event taking place next month
Relocating to a new country to start a business or get an exciting new role is an exhilarating process, but you need to make sure that youíre fully prepared.
Secretary of State for International Trade, Anne-Marie Trevelyan, welcomes overseas investors and delegates to the Global Investment Summit in London.
Guidance for UK businesses on rules for selling services to Croatia.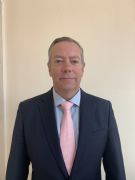 UAE Freezone and Residence Visa Expert
Dubai Mainland Company Requirements Explained
If you want to set up a company that serves the people of Dubai (for example, a hair salon or a restaurant) youíll need to establish it as a mainland business.
This is different to operating as an offshore or free zone enterprise, as these mainly cater for companies operating outside the state. If youíre keen to open a mainland business, hereís more information about the process and the benefits.
The advantages of setting up a mainland company in Dubai
You can operate from any location within the emirate
Like a free zone business, youíll enjoy exemption from corporate tax
You donít need capital to obtain a mainland licence
Itís easy to obtain employment visas
Youíll enjoy 100% repatriation of the profits and capital
There are no audit requirements
There are no restrictions when it comes to currency
Understanding mainland company ownership in Dubai
One important thing to note is that, if you want to set up an LLC (Limited Liability Company), you wonít be able to have full ownership of the business. Instead, youíll need to find a UAE sponsor, who must own a minimum of 51% of the shares of the company. The maximum you can own is 49%. Most companies set up as an LLC, as this is the only model that allows you to engage in trade or commercial activities. Charterhouse can provide a local individual or corporate sponsor.
What are the requirements?
When setting up your company there are a few other requirements that you should be aware of:
Thereís a minimum office space requirement of 200 sq ft
Youíll need approval from various officials, including:
The Department of Economic Development (DED)
The Ministry of Labour (MoL)
The Dubai Municipality (DM)
The Ministry of Interior (MoI)
Some business activities will need special approval. Examples are:
Health care services
Travel / tourism
Education services
Engineering consultancy
Money exchange
RTA
How to set up a mainland company in Dubai
Establishing your mainland company requires a level of know-how. There are various processes that must be completed before your business is registered, such as:
Company formation
Obtaining the relevant licences
Processing the labour card and immigration documents
Finding a local sponsor or agent
Company incorporation
Opening a commercial bank account in Dubai
Processing your visa
Translating legal documents
Typing the MOA
Thatís where Charterhouse Lombard can help. We take on much of the work, to ensure setting up your business in Dubai is as straightforward and hassle-free as possible.