Also in the news...
Trading under sanctions with Russia
Lists of confined establishments in Great Britain, Jersey and the Isle of Man approved to export or move ungulates to the EU and Northern Ireland.
Find out about Import VAT and Customs Duty when you send gifts into the UK.
Information on security and political risks which UK businesses may face when operating in Belarus.
This notice advises of revisions to the General Trade Licence Russia Sanctions - Vessels.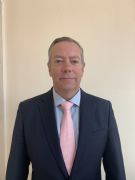 UAE Freezone and Residence Visa Expert
Dubai is the place and now is the time to set up your company
Itís been a rocky few months globally during the COVID-19 pandemic. Nowhere has escaped. But as things start to return to normal in Dubai, now is the time to take advantage of some amazing offers.
The appeal of Dubaiís free zones has never been stronger Ė especially now with prices greatly reduced.
Set up your Dubai free zone business today
You can benefit from:
100% foreign ownership
100% repatriation of capital and profits
Zero corporate and personal income tax
Variety of licenses available
All thatís needed is a safe pair of hands to guide you through the process, and working with Charterhouse means you get the red carpet treatment from start to finish.