Also in the news...
What UK goods vehicle operators need to do to carry out international road haulage.
Find out how to import firewood, such as logs and kindling, into England, Scotland and Wales (Great Britain).
If you're a business that currently buys goods from or sells goods to countries outside the UK, or are planning to trade with Europe from January 2021, HMRC's new tool can help you identify ways you might be able to make the customs process easier for cheaper for your business. This short video shows you how to use the tool.
If you're a UK business thinking about moving goods into or out of the UK , this video is here to help you understand how customs intermediaries or agents can help you. For more information have a look at the guidance available on gov.uk.
If you're buying or selling goods abroad, you need to work out the amount of duty or VAT you owe. This short video tells you how to find out the 'commodity code' classification for your goods, using our Trade Tariff tool. Find out more on GOV.UK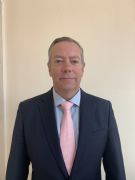 UAE Freezone and Residence Visa Expert
Dubai is the place and now is the time to set up your company
It's been a rocky few months globally during the COVID-19 pandemic. Nowhere has escaped. But as things start to return to normal in Dubai, now is the time to take advantage of some amazing offers.
The appeal of Dubai's free zones has never been stronger – especially now with prices greatly reduced.
Set up your Dubai free zone business today
You can benefit from:
100% foreign ownership
100% repatriation of capital and profits
Zero corporate and personal income tax
Variety of licenses available
All that's needed is a safe pair of hands to guide you through the process, and working with Charterhouse means you get the red carpet treatment from start to finish.