Also in the news...
Relocating to a new country to start a business or get an exciting new role is an exhilarating process, but you need to make sure that you're fully prepared.
Secretary of State for International Trade, Anne-Marie Trevelyan, welcomes overseas investors and delegates to the Global Investment Summit in London.
Guidance for UK businesses on rules for selling services to Croatia.
The strategic partnership with the Breakthrough Energy Catalyst will mobilise £200 million of private sector funding over 10 years.
It's recent news the Superbonus 110% has been recently extended to 2023, and this is great if you intend to renovate your home. Superbonus 110% isn't the only available tax break on house renovations; find out how you can save on your taxes whilst renovating your Italian home.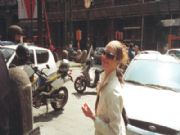 Start Doing Business Overseas
Doing Business In Venezuela
Venezuela is the UK's fifth largest trade partner in Latin America and the Caribbean, and has the world's largest proven oil reserves. Commerce is experiencing a period of sustained expansion in which the UK wants to participate.
The UK government is working to identify opportunities for trade and investment, green growth and energy security through commercial and economic diplomacy by championing the UK's expertise, especially in science, technology, innovation and education:
actively engaging with Venezuela's state-owned oil company (PDVSA), and other partners in the hydrocarbons sector, to expand Venezuela-UK commercial and technological links

working with Venezuela on sustainable development

exploring business opportunities in sectors such as health, education, security and defence, consumer goods and logistics.
Venezuela is located in the northern part of South America. To the north it borders the Caribbean Sea, to the south Brazil, to the east the Atlantic Ocean and Guyana, and to the west Colombia. The total area of the country is 916,445 square km (353,841 square miles), and has an estimated population of over 29 million. The capital city is Caracas, which is located in the north-centralpart of the country. Caracas has a population of approximately five million. Other major cities in Venezuela are Maracaibo, Valencia, Maracay, Barquisimeto, Puerto La Cruz, Maturin and Puerto Ordaz.
Doing business in Venezuela guide