Also in the news...
Trade department support for exporters in week-long event taking place next month
Relocating to a new country to start a business or get an exciting new role is an exhilarating process, but you need to make sure that you're fully prepared.
Secretary of State for International Trade, Anne-Marie Trevelyan, welcomes overseas investors and delegates to the Global Investment Summit in London.
Guidance for UK businesses on rules for selling services to Croatia.
The strategic partnership with the Breakthrough Energy Catalyst will mobilise £200 million of private sector funding over 10 years.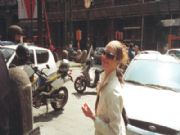 Start Doing Business Overseas
Doing Business In Russia
This is the 4th edition of the Maxima Legal guide to the principal legal aspects of conducting business in Russia.
The handbook offers a brief overview of key elements of the Russian legal regulation covering corporations, contracts, tax, M&A, customs, real estate & construction, public regulation, PPP, WTO, immigration, employment, intellectual property, protection of competition, insolvency and dispute resolution. The book is recommended to foreign businessmen working or planning to develop their business in Russia, lawyers, and anybody who would like to know more about the Russian legal system and relevant requirements for doing business in Russia. All information presented in the handbook has been thoroughly revised and updated to reflect the last amendments to the Russian legislation (up to the 01 May, 2015) as well as the most actual draft amendments, acts and trendlines in certain areas of Russian law.
Doing Business in Russia