Also in the news...
Forex Market is also known as Foreign Exchange Market or Currency Trading Market.
Obtaining a business license in Italy: what you need to know
The UK has introduced a points-based immigration system.
Find out what you need to do to prepare for making declarations on the Customs Declaration Service.
If youíre setting up a new online business, having a user-friendly website and sound SEO strategy thatís tailored to your target market is important. And if youíre targeting British consumers, there are a few SEO boxes you can tick to ensure you rank well on UK-based searches and drive the right traffic back to your website.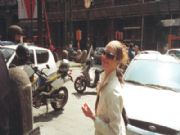 Start Doing Business Overseas
Doing Business In Russia
This is the 4th edition of the Maxima Legal guide to the principal legal aspects of conducting business in Russia.
The handbook offers a brief overview of key elements of the Russian legal regulation covering corporations, contracts, tax, M&A, customs, real estate & construction, public regulation, PPP, WTO, immigration, employment, intellectual property, protection of competition, insolvency and dispute resolution. The book is recommended to foreign businessmen working or planning to develop their business in Russia, lawyers, and anybody who would like to know more about the Russian legal system and relevant requirements for doing business in Russia. All information presented in the handbook has been thoroughly revised and updated to reflect the last amendments to the Russian legislation (up to the 01 May, 2015) as well as the most actual draft amendments, acts and trendlines in certain areas of Russian law.
Doing Business in Russia