Also in the news...
The Federal Capital Territory (FCT) Abuja, Nigeriaís capital is gradually becoming a renowned city in Africa. In recent times, there has been an influx of people into the city and its real estate development and construction sectors are developing at a tremendous pace.
Looking to set up your UAE company? How about a visa for life? It might sound too good to be true, but itís a reality. And the offer ends October 31st.
If you want to build traction for your startup, you need to invest in a high-quality website. You also can't afford to make too many mistakes, because a good website costs money.
The Government reveals the 12 businesses from across the UK who will showcase their green technology and innovations at the Global Investment Summit.
Various types of businesses need a fleet, from car rental companies and public utilities to distribution centers, courier companies, and so many others. So, there are tons of enterprises out there that are constantly searching for better ways to enhance fleet efficiency, as any business that utilizes a fleet can ultimately enhance its bottom line if heightened efficiency is achieved.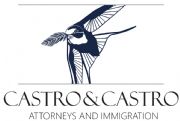 Mexico Corporate Law & Immigration
Does having a USA Visa facilitate the process for the Work Visa to Mexico?
Absolutely not.
It has become a common belief among expats coming to Mexico that if the USA has granted them a visa, there should be no problem even in skipping steps for obtaining the work visa to Mexico.
At our law firm we clearly understand how annoying it is for the moving-expat to follow the required steps for the work visa, but the Immigration Authority in Mexico is strict and there is a very good reason for that: protecting the expats and their families by assuring that every vital record and steps required will provide a transparent and safe process for their stay in Mexico.
At Castro & Castro Attorneys and Relocation we are confident that providing clarity and the reasons-why for each step makes the process so much smoother and effective for the coming Expats and their families, and we can certainly help.
If you have any questions related on Immigration to Mexico do not hesitate to contact us.
Visit our web page for more information and letís talk about your options for coming to our beautiful country!
Or you can ask Daniel Castro your questions here