Also in the news...
Specification of requirements and grant funding agreements for exhibitors in Great Britain and Northern Ireland.
A free trade deal between the UK and India could bring huge benefits for Scotch whisky producers, as the UK Government looks to cut tariffs of up to 150%.
Information on key security and political risks which UK businesses may face when operating in Belgium.
Use this guide as a supplement when using the CHIEF and CDS trade tariffs to import and export goods to and from Great Britain (England, Scotland and Wales) after the end of the transition period.
Find out how inland pre-clearance checks affect you and what you need to do when we carry out checks on your goods.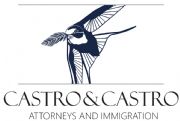 Mexico Corporate Law & Immigration
Does having a USA Visa facilitate the process for the Work Visa to Mexico?
Absolutely not.
It has become a common belief among expats coming to Mexico that if the USA has granted them a visa, there should be no problem even in skipping steps for obtaining the work visa to Mexico.
At our law firm we clearly understand how annoying it is for the moving-expat to follow the required steps for the work visa, but the Immigration Authority in Mexico is strict and there is a very good reason for that: protecting the expats and their families by assuring that every vital record and steps required will provide a transparent and safe process for their stay in Mexico.
At Castro & Castro Attorneys and Relocation we are confident that providing clarity and the reasons-why for each step makes the process so much smoother and effective for the coming Expats and their families, and we can certainly help.
If you have any questions related on Immigration to Mexico do not hesitate to contact us.
Visit our web page for more information and letís talk about your options for coming to our beautiful country!
Or you can ask Daniel Castro your questions here