Also in the news...
If youíre using a preference from a preference agreement or the Generalised Scheme of Preferences, you will need to prove the origin of your goods.
How to claim preferential rates of duty on goods covered in the UK's deal with the EU and how to declare goods imported into the UK on your import declaration.
Forex Market is also known as Foreign Exchange Market or Currency Trading Market.
Obtaining a business license in Italy: what you need to know
The UK has introduced a points-based immigration system.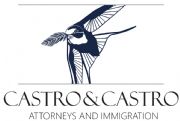 Mexico Corporate Law & Immigration
Does having a USA Visa facilitate the process for the Work Visa to Mexico?
Absolutely not.
It has become a common belief among expats coming to Mexico that if the USA has granted them a visa, there should be no problem even in skipping steps for obtaining the work visa to Mexico.
At our law firm we clearly understand how annoying it is for the moving-expat to follow the required steps for the work visa, but the Immigration Authority in Mexico is strict and there is a very good reason for that: protecting the expats and their families by assuring that every vital record and steps required will provide a transparent and safe process for their stay in Mexico.
At Castro & Castro Attorneys and Relocation we are confident that providing clarity and the reasons-why for each step makes the process so much smoother and effective for the coming Expats and their families, and we can certainly help.
If you have any questions related on Immigration to Mexico do not hesitate to contact us.
Visit our web page for more information and letís talk about your options for coming to our beautiful country!
Or you can ask Daniel Castro your questions here