Mexico
Experts for Mexico
White Papers
Company Incorporation in Mexico

The only allowing one partner
Hello I have been trying to get a loan for some time now. due to the large sum amount of the money to expand my business in Finland but i was unable to get a loan because to my credit score All other corporation/bank turned me down. Till i was introduced by start up overseas to Discovery Investment LOANS and i was able to get a loan from them without any delay, So i am using this opportuni

Total Posts: 1 Last post by egarinc-us

Hello I have been trying to get a loan for some time now. due to the large sum amount of the money to expand my business in Finland but i was unable to get a loan because to my credit score All other corporation/bank turned me down. Till i was introduced by start up overseas to Discovery Investment LOANS and i was able to get a loan from them without any delay, So i am using this opportuni

Total Posts: 1 Last post by egarinc-us
Mexico >
Ask the Experts: Daniel Castro

Ask the Experts: Daniel Castro
Mexico Corporate Law & Immigration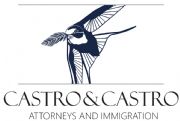 Mexico Corporate Law & Immigration
Managing Partner at Castro & Castro, Attorneys and Relocation
Mexican Attorney graduated from the UNAM, National Autonomous University of Mexico, holding a Masters in Taxation and a Diploma in Tax Law.
Being an Attorney opens a wide range of opportunities to get involved in many spheres of our national reality. In our own experience as a Law Firm, the practice of corporate law at different levels and assisting expatriates coming to work for global corporations, has been our personal contribution to providing individual well-being which adds up to the benefits derived from direct investment in the services and manufacturing sectors in our country.
Achieving our clients' own tranquility within an adequate compliance, are our core values to follow, always.
Whether you have a legal consultation for yourself, your corporation or the company you work for, we will gladly assist you.
https://castroycastro.com.mx/LegalServices.html
+52 (55) 6286 7547 / +52 (55) 6286 6530
Hi Daniel, this is Jason. I want to ask about how to start or buy a technology 'shell company' in Mexico Question from Jason Jiang on 16/01/2021

Daniel says:

Hello Jason, thanks for approaching us.

As such you will not find the equivalent in Mexico for a 'shell company'. The following provides details on how corporations work in Mexico and which are self-explanatory towards the concept of 'shell company':
In Mexico, the legislation on Civil, Mercantile, Fiscal, Financial, and Corporate matters, are aimed at an environment of legal and financial transparency. For this reason, when establishing, disposing or buying a company, all those involved in said operation must notify their identity and operations to: (i) notaries public; (ii) tax authorities; (iii) to various entities of the Mexican Financial System; (iv) and prosecutors.

Nevertheless, if you are interested in incorporating in Mexico a company or buying one, we can assist you in all the process, in the understanding that it would not be the equivalent of a 'shell company'.

We hope that this is useful. Let us know please if you have more doubts.
Thank you


Hi Daniel, What are the various legal fees to setup a S.R.L.and what are your fees? Thank you in advance! Question from John Kassem on 28/09/2020

Daniel says:

Hello ! Thank your for approaching us.

In principle it will depend on the particular conditions of each case and the steps to be completed as a result of this. The cost for rights on the process paid to government are fairly reasonable. However, public notary fees will be a percentage on the amount of capital to be invested, which elevates the costs; still, and depending on your specific requirements, we can also provide advice on your options regarding the initial capital.

Depending on the number of partners, and whether these will be companies, or individuals or a combination of both, there are also associated costs on procurement of documents, their legalization or apostilles and government-approved translations.

In order to provide you with our fees for the service and associated costs, we would need to know your specific line of business and how you are planning to operate in Mexico. Otherwise, any quantity given would necessarily change according to each scenario.

We expect that this information is useful and that you can contact us with the details of your future incorporation in Mexico. With these we can provide you a services proposal with the full detail on each step, timings and associated costs.

Feel free to contact us, daniel.castro@lawyer.com and maritza.ramos@castroycastro.com.mx



We have a Mexican Corporation that we need to add board members to. I was told this can only be done in Mexico directly, that the law has changed and if the company is more than six months old it must be in person. Is this true? The corporation is several years old. I live in the United States and do not want to travel. Question from Jenevieve Gillen on 09/06/2020

Daniel says:

Hello,

Following is our explanation which we expect is useful for your operation in Mexico;

According to the Mexican Law in force, you can add or include new members to the board of the company by holding a shareholders meeting.

Normally, the company statutes of the Mexican Corporations establish the possibility of holding assemblies without it being necessary that the shareholders attend personally in Mexico.

However, the shareholders assembly minute must be presented before a Notary Public and registered at the Public Registry of Commerce in Mexico (Registro Público de Comercio). This can be done through special delegates so that you do not need to travel to Mexico.

Regarding your observation on the six months, this is by no means an impediment to execute any judicial act, as long the corporation has a legal life, that is that its Constitutive Act had been presented before a public notary and is registered in the Public Registry of Commerce in Mexico.

Still, in order to be able to confirm if your Corporation foresees what we initially mention, we would have to review the company status and gladly advise you on the next steps to follow.

Thank you and have a nice day !


Good Morning Daniel Castro, I hope this message finds you well. My name is Lisa Santisteban and my partner and I own an American non profit called Kindredshire LLC. Our cause is to aide in the homelessness crisis by creating sustainable living communities that provide a multitude of services to our members. We are looking to start a sister company, Kindredvale, in Mexico. We are in the process of reviewing properties and would like to start the corporate paperwork process of filing an official LLC with the Mexican government. I would love to speak further on this topic at your earliest convenience. Feel free to contact me by phone at 1-516-754-8519 or by email at lisa@kindredshire.com Best, Lisa and the Kindredshire Team Question from Lisa Santisteban on 03/04/2020

Daniel says:

Hello Lisa, thank you for contacting us. We have sent you an email today in the morning with details on what we would like to talk with you about regarding the way you are planning to operate in Mexico. This would be the basis to provide you with viable options. The best would be to have a conference or videoconference with you. Have a nice day and stay safe.

Hello, Daniel! I come from Canada. I have a small business called as Happyrock 4 Foods Ltd. I do supplying for restaurants and operate one summer restaurant also. Im going to start retail and restaurant kind business in Mexico. Id like to operate in city La Paz BCS. For the convenience I'd like to immigrate to Mexico also. My plan is I do operate the business in Canada for half year in summer time and then operate in Mexico rest time. Im hoing to rent a property in Malecon area.I can run a retail franchise such as Six or OXXO and with my brand Happyrock Kitchens with main menu of coffee donuts and ice cream. So I need get some advice from you now. Question from Paul Wang on 01/12/2019

Daniel says:

Hello !

Thanks for contacting us.

You will certainly be having the best of the two worlds, beautiful Canada and Baja California Sur in the best seasons.

Following are options that we consider you can start evaluating for your plans.

a) Happy Rock Kitchens in Mexico and Retail Business based on a franchise.

For tax purposes you can register as a PERSONA FÍSICA CON ACTIVIDAD EMPRESARIAL, which means that you would have the status of an individual carrying out corporate activities.

The legal figure of the corporation that we recommend is a SAS, Sociedad por Acciones Simplificadas, and which is the most simple way to open a corporation in Mexico. You can look into the details of it in the publication we did in this site: CAN I OPEN A CORPORATION IN MEXICO ON THE WEB?

https://www.startupoverseas.co.uk/news/can-i-open-a-corporation-in-mexico-on-the-web.html

This is the only kind of corporation which can have just one partner or more, and only individuals (not corporations) are accepted as partners.

The most important restriction on a SAS is that the annual revenue should not be above $5,000,000 Mx Pesos, that is, $ 261,233 US Dlls at a $19.14 rate of exchange. If revenue is higher for the fiscal year, then the SAS would have to be changed into a different form of Corporation.

The SAS company could concentrate the business operation for your retail and restaurant operation.

The SAS is one of various options available, but probably the one that could better adapt to your needs.
(Also note that OXXO does not operate under a franchise contract, it is a commissioner's but we are just assuming that you mentioned it as an example of a similar brand to work with)

b) Immigration Process to get the Residency in Mexico

Based on the fact that your plans for residing during certain months of the year is based on investments that you plan to conduct here, you can apply for a 'Visa de Rentista', and which mainly requires that you provide proof of economic solvency that would allow you to stay in Mexico.

The process for this visa would have to be started abroad by yourself at the consulate most convenient for you. Requirements vary per consulate so the best would be to contact them directly for the visa interview.

With this visa stamped on your passport, and once that you arrive to Mexico, you would have 30 days to exchange it for your Residency Card, which will enable you to stay in the country and renew it accordingly.

We hope that this information is useful.

Let us know please if you need anything else.

Yours Faithfully,

Daniel Castro


hi, where can I find the registration information of a company in mexico? like owner, RFC no, registration time. Thanks in advance. Question from hua peng on 18/10/2019

Daniel says:

Hello, thanks for approaching us with your question.

Information on a Corporation can be obtained at the REGISTRO PÚBLICO DE COMERCIO, which depends directly from the MINISTRY OF ECONOMY or SECRETARIA DE ECONOMÍA. However, this information is registered by state, it is not centralized, so it is important to know in which state the corporation was registered and the request should be done in person.

Another way is through the Office for Tax Services, SAT or Servicio de Administración Tributaria, which depends from the MINISTRY OF THE TREASURY AND PUBLIC CREDIT, SECRETARIA DE HACIENDA Y CREDITO PÚBLICO. This can be done online, and it is necessary to have the complete legal name under which this corporation is registered. A similar procedure can be done through the MEXICAN SOCIAL SECURITY INSTITUTE or IMSS.

The abovementioned is a general view on the process. However, in order to give you a more accurate answer it is important to know why you are searching for this information, what do you want to use it for, and also more details on the company.

You can contact us directly at our web page https://castroycastro.com.mx/ or at my email daniel.castro@lawyer.com


Hi what is the total cost to register a new business in Mexico? Question from Tyrone Moseley on 12/09/2019

Daniel says:

The cost mainly for legal expenses and rights to be paid before the corresponding authorities will vary depending on the kind of corporation to be established in Mexico. Notary costs must also be considered, and these will also be subject to each case, and will depend on the service requested, type of corporation and the notary fees.

In order to have a general view on the costs for the abovementioned, it may range from $15,000 MX pesos to $50,000 MX pesos, which, at today's rate of exchange of $19.55 would be $767 US Dlls to $2,558 US Dlls.

Additionally, please take into consideration another disbursement, which is the initial capital to be invested for the formation of such corporation, and which will also vary depending on the kind of corporation, the number of partners and the type of operation to be held.

The above would apply for any corporation to be opened in Mexico, whether it is an investment from nationals or from abroad.

There are also other options to open a business in Mexico by companies from abroad. These may be just like those options available for nationals, to specific legal figures for foreign investments. These may range from options allowing business transactions and which do not necessarily require an establishment to be opened here. These include an association in participation and a contract of escrow.

An option for an incorporation of a company from abroad is also a Foreign Branch Office, and which may also be constituted under the majority of the legal figures available for Mexican companies in addition to the foreign brand.

This is a general view and of course each particular case must be evaluated.

We can gladly provide you a more thorough approach regarding your specific plans in Mexico.

Contact us or give us your contact information and we will assist you.

Contact: Daniel Castro, daniel.castro@lawyer.com

https://castroycastro.com.mx/Corporate.html