Also in the news...
How to claim preferential rates of duty on goods covered in the UK's deal with the EU and how to declare goods imported into the UK on your import declaration.
Forex Market is also known as Foreign Exchange Market or Currency Trading Market.
Obtaining a business license in Italy: what you need to know
The UK has introduced a points-based immigration system.
Find out what you need to do to prepare for making declarations on the Customs Declaration Service.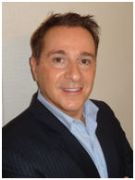 Cross Cultural Expert
Cultural Awareness Training for Asia-Pacific
Cultural awareness training for Asia-Pacific explores cultural differences that impact on the way business is conducted and people managed in different Asia-Pacific countries including Malaysia, Singapore, Thailand, Indonesia and Australia.
Training aims to move beyond stereotypes to provide a source of useful, relevant and up-to-date information and advice for those new to living and working in Asia-Pacific, or those who need to know more about a particular country or countries.
Read more here or contact Global Training Partners here