Also in the news...
Forex Market is also known as Foreign Exchange Market or Currency Trading Market.
Obtaining a business license in Italy: what you need to know
The UK has introduced a points-based immigration system.
Find out what you need to do to prepare for making declarations on the Customs Declaration Service.
If you're setting up a new online business, having a user-friendly website and sound SEO strategy that's tailored to your target market is important. And if you're targeting British consumers, there are a few SEO boxes you can tick to ensure you rank well on UK-based searches and drive the right traffic back to your website.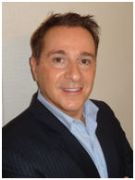 Cross Cultural Expert
Cross Cultural Training Singapore
Global Training Partners (GTP) provides an unrivalled range of cultural awareness training and coaching solutions that enable organizations, teams, and people, to work more effectively across the boundaries between countries and cultures.
Country-specific Cultural Awareness Training
Role-specific Cultural Awareness Training
Business-specific Cultural Awareness Training
Recognized as one of the most innovative companies in our business we operate from our head office and training centre in Singapore, and around the world through a global network of quality-assured associates and training partners.
Whatever type of international contact you are involved in, GTP's cross-cultural solutions will help build and sustain the global mind-set, openness, flexibility, cultural understanding, and cross-cultural management skills to ensure successful projects, and sustainable, long-term competitive advantage for your business.