Also in the news...
Trading under sanctions with Russia
Lists of confined establishments in Great Britain, Jersey and the Isle of Man approved to export or move ungulates to the EU and Northern Ireland.
Find out about Import VAT and Customs Duty when you send gifts into the UK.
Information on security and political risks which UK businesses may face when operating in Belarus.
This notice advises of revisions to the General Trade Licence Russia Sanctions - Vessels.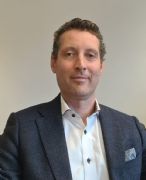 Dutch Tax, Accounting and Brexit Expert
Cross Border Freelancing
Self-employed professionals, i.e. freelancers or independent contractors (in Dutch: zelfstandigen zonder personeel, zzp), working with their Dutch company in a foreign country will oftentimes have to deal with foreign or international tax rules and regulations.
This can already occur in case the client lives just across the border. Because those rules and regulations can have a huge impact on your business, we provide a brief overview of possible tax consequences for cross border freelancers.
In practice, with cross border freelancing the following questions may occur:
Do I have a permanent establishment abroad?
In which country or countries do I have to pay taxes?
How to prevent double taxation?
Do I have to register abroad?
How to recharge VAT?
How to make use of tax benefits for entrepreneurs?
Preventing double taxation for cross border freelancing
A Dutch resident is taxed on his or her worldwide income. This includes profits gained by entrepreneurs like, freelancers, independent contractors and self-employed professionals. However, performing more than incidental and short-term activities abroad may trigger income tax in that country.
Permanent establishment for freelancers
Practically explained, a permanent establishment is the foreign part of the business separated from the Dutch business for tax purposes in order to split the profit. This practice needs to be done in accordance with rules that are recognized by the concerning countries. Otherwise, you may risk more than 100% of the profit is taxed.
Important aspects to determine whether a permanent establishment is present:
A fixed place of business: like a store, office or plant, but may also me a car.
This place should be at the disposal of the business: it is not required this place is rented or bought.
This place should be durable: in general a period of 6 months and more.
This place should be equipped for business activities: like a dentist chair in a dentist practice.
Cross border entrepreneurship – VAT
Oftentimes an entrepreneur states the VAT separately on an invoice and charge the total amount to the customer. With international transactions it has to be determined where the transaction is taxed and at what rate. In case sales to a certain country or to certain countries are more than incidental it might be necessary to register for VAT purposes.
Concluding Cross Border Freelancing
Please be aware that the above aspects heavily depend on the facts and circumstances and therefore should be examined on a case by case basis. In addition, tax rules and regulations may vary depending on the applicable international tax treaty.
To prevent different interpretations of the implementation of tax rules it is may be preferable to get an advance opinion of the tax authorities (tax ruling).