Also in the news...
Find out how to import firewood, such as logs and kindling, into England, Scotland and Wales (Great Britain).
If you're a business that currently buys goods from or sells goods to countries outside the UK, or are planning to trade with Europe from January 2021, HMRC's new tool can help you identify ways you might be able to make the customs process easier for cheaper for your business. This short video shows you how to use the tool.
If you're a UK business thinking about moving goods into or out of the UK , this video is here to help you understand how customs intermediaries or agents can help you. For more information have a look at the guidance available on gov.uk.
If you're buying or selling goods abroad, you need to work out the amount of duty or VAT you owe. This short video tells you how to find out the 'commodity code' classification for your goods, using our Trade Tariff tool. Find out more on GOV.UK
You'll need a licence to import or export certain types of controlled goods. You may also need to pay extra duty in the UK. Unsure if this applies to your goods? This short video explains more about the types of goods that are classed as controlled. Find out more on GOV.UK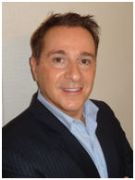 Cross Cultural Expert
Country Specific Cross Cultural Trainings
Global Training Partners' Country Specific Cross Cultural Trainings focus on the skills to interact professionally with foreign nationals as part of a global team or executives doing business with specific countries
Executives gain the tools to accomplish corporate objectives by understanding how cultural differences and similarities can be leveraged for peak performance.
Our cross cultural programs can be delivered for executives doing business with any country in Asia, Europe, The Americas, Middle East, and Africa.
Sample Countries (over 50 countries available):
United States
Canada
United Kingdom
Germany
France
Netherland
Switzerland
Czech Republic
Saudi Arabia
United Arab Emirates
South Africa
Brazil
China
Hong Kong
Singapore
Malaysia
Thailand
Japan
Vietnam