Also in the news...
Forex Market is also known as Foreign Exchange Market or Currency Trading Market.
Obtaining a business license in Italy: what you need to know
The UK has introduced a points-based immigration system.
Find out what you need to do to prepare for making declarations on the Customs Declaration Service.
If you're setting up a new online business, having a user-friendly website and sound SEO strategy that's tailored to your target market is important. And if you're targeting British consumers, there are a few SEO boxes you can tick to ensure you rank well on UK-based searches and drive the right traffic back to your website.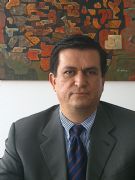 CoDi – Payment as Digital Collection
CoDi is a platform that allows electronic payments through the internet or mobile banking through QR and NFC codes, and is used in Mexico as of this past September 30, both businesses and users can make transactions without cash, 24 hours a day, 365 days a year.
The platform was developed by the Bank of Mexico (Banxico) which allows the collection and transfer up to eight thousand Mexican pesos quickly and safely through mobile phones at no cost to reduce the use of cash, end corruption and money laundering.
The platform operates through the Interbank Electronic Payment System (SPEI), users must have a Mexican bank account of any financial institution, a cell phone and internet connection.
CoDi uses QR code (Quick Response) and NFC (Near field communication) technology
QR consists of a barcode whose data is stored within a square, which allows you to store a large amount of information after being read and displayed from an app of a cell phone, this code can be static in an establishment or it can be generated in each transaction.
NFC is based on the transmission of data and information, just by bringing two devices together, cell phones and/or point of sale terminals.
CoDi works as follows:
If you are a buyer, you must have on your phone the mobile banking application of your bank that is part of the platform and a referenced account.
You can also download the CoDi application that is available on Android.
If you are a seller, owning a business, you must also have an account with one of the participating Mexican banks.
When the customer is paying for an item, there are three ways to generate a payment message, that is, the QR code:
Through a smartphone that has an application with CoDi functionality installed to generate collection messages.
With a static QR code that is printed in the business.
Through computer developments capable of generating payment messages through the internet, this method is aimed at electronic commerce and by service providers.
Once generated, the customer will scan the QR code with the application of his cell phone, thereby identifying the seller's account and the amount to be paid. The user sends the transfer order, which shows the amount to pay.
The client's financial institution validates that the account has sufficient funds for the transaction and both buyer and seller receive a message with payment notification.
The benefits of implementing this modality for transactions are:
Secure digital payment method.
Achieve greater financial inclusion by allowing microentrepreneurs to accept electronic payments.
Reduce the use of cash.
Fast, safe and efficient transfers
It does not generate commissions for the transfer
Money is transferred immediately
Article supplied by Zaldivar Consulting