Also in the news...
Trading under sanctions with Russia
Lists of confined establishments in Great Britain, Jersey and the Isle of Man approved to export or move ungulates to the EU and Northern Ireland.
Find out about Import VAT and Customs Duty when you send gifts into the UK.
Information on security and political risks which UK businesses may face when operating in Belarus.
This notice advises of revisions to the General Trade Licence Russia Sanctions - Vessels.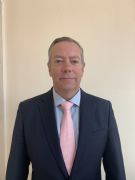 UAE Freezone and Residence Visa Expert
Charterhouse Lombard welcomes new work week timings in the UAE
The UAE Federal Government's initiative to align with major global markets by moving to a Monday to Friday work week is now in effect.
As a result, Charterhouse Lombard Dubai will also be moving to the new timings effective immediately.

For our valued clients and partners we are looking forward to providing the same excellent support we are known for across the industry.

Please reach out tous anytime during our new office hours of Monday to Friday between 9am and 5 pm. You will find our full contact information below.
Read on below for information on Charterhouse Lombard's UAE company setup support services.
Getting your UAE company license with Charterhouse Lombard
Start your business with Charterhouse Lombard and we'll do the hard work for you – turning complexity into simplicity. We can:
Find the most cost-effective license package
Manage your license application
Process your visa application
Accompany you for Medical and Emirates ID Card processing
Assist in the opening of personal and corporate bank accounts
Get your business license and visa now

For more information, click here to request a call with a member of our team, email us at info@charterhouselombard.com, or call direct on +971 (0) 50 283 6970.