Also in the news...
Find out what you need to do to prepare for making declarations on the Customs Declaration Service.
If you're setting up a new online business, having a user-friendly website and sound SEO strategy that's tailored to your target market is important. And if you're targeting British consumers, there are a few SEO boxes you can tick to ensure you rank well on UK-based searches and drive the right traffic back to your website.
Find out whether you're established in the UK for customs purposes.
What UK goods vehicle operators need to do to carry out international road haulage.
Find out how to import firewood, such as logs and kindling, into England, Scotland and Wales (Great Britain).
Calling All Franchisors Looking To Expand Internationally
An abundance of experience in overseas trading and an internationally recognised figure for her contribution to business, Sarah Pavlou is here to share the skills and steps essential to achieving global trading success.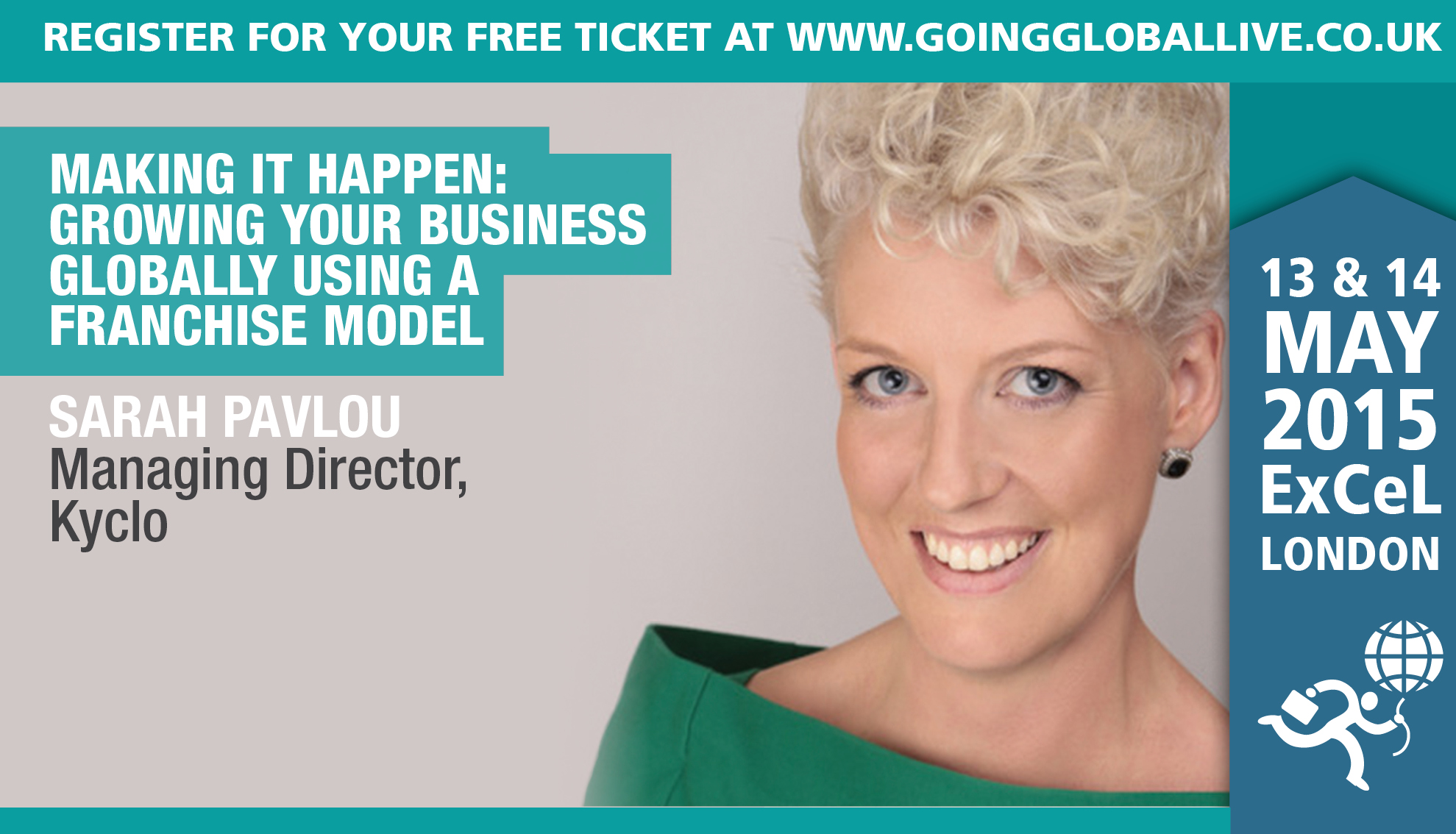 Sarah is founder and managing director of Kyclo, a retail franchise and brand expansion solutions company based in the UK.
Sarah has over 20 years' experience in retail, including 10 years in international franchising, working with some of the greatest retail brands in both the UK and internationally, including Debenhams, Hamleys, and New Look. Whilst supporting these companies in their internal and external developments, Sarah inspires a true passion for brand values and achieving profitable growth, driven by exceptional customer experience and increased brand loyalty. With a never-failing eye for detail, outstanding leadership skills, and a full understanding of the bottom line, Sarah has delivered unfailingly successful results that are consistent, commercial, and demonstrate the key to success lies in optimising the power of the brand and its people.
Sarah is also a founding board member, chairperson of the executive committee, and CEO of International Women in Business, a non-profit organisation which she founded in 2012 and now has more than 1500 members from across the globe.
Making it Happen: Growing your Business Globally using a Franchise Model.
Discover what successful franchising looks like and if your brand is ready and prepared for global expansion.
Find out why due diligence, partner selection, brand communication, and understanding are essential to one's success. Learn the steps for successfully launching into a new market as bricks and mortar stores and take away the essential skills and tools required for the opportunities, challenges, and risks faced in global franchising.
A 30 minute opportunity to realise the full potential of your brand and the scale of the opportunities available worldwide.

Click here to book free tickets to Going Global Live