Also in the news...
1. Commercial Trading License 2. Professional License 3. Industrial License
30.03.2019 - First female president in Slovakia. The lady who set the expectations very high - Zuzana Caputova. Political newcomer beated the current Eurocommissaris Maros Sefcovic.
When we talk about Thailand, the most common thing that would come to our mind is its TukTuk, beautiful long beaches and its gold-colored architectures.
Wealthy individuals in Islam have often been shying away from investing in gold and other precious metals in order to safeguard their investment portfolio against risks (and not for the purpose of speculation), as it did not exist as an investible Shariah-compliant asset until lately.
How many members may call for a Board meeting ("the meeting")?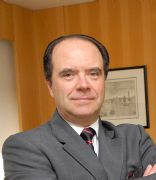 Brazil Market Entry Expert
Brazil Approves Import Taxes Reduction On 252 Items
The Brazilian Foreign Trade Board, CAMEX,has just released a new list of items included on the ex-tarifário regime.
The resolution approved import taxes reduction for 177 products and renewed the grant for 75 items.
The CAMEX resolution is valid until December 31st, 2015.
Such measure aims to stimulate investments in production through a temporary reduction of import duties on capital goods, IT and telecommunication equipment, provided there is no domestic production for the listed items.
For the items just released, tax rates went from 16% to 2%.
These products are linked to a global investment of US$ 5 billion. The products with reduced tax rates come mainly from United States, China, Scotland, and Spain.
The ex-tarifário is an instrument available to Brazilian importers that grants temporary import taxes reduction on capital goods , IT and telecom equipment. Items marked as BK (capital goods) and BIT (computer and telecom equipment) on the NCM list (harmonized code list) are eligible to apply for it. Applications for ex-tarifário can be placed by a single company or by a business association. The required information includes planning, forecasts, information on investment and main purposes. A key factor for the ex-tarifário is the nonexistence of domestic production for the item to be imported. Moreover, there are some other criteria and aspects
Article supplied by G.Jacintho/InterGest Brazil

G.Jacintho/InterGest Brazil