Also in the news...
Find out about new safety and security declarations that will apply from 1 October 2021 on goods leaving Great Britain (England, Scotland and Wales).
It is one of the best ways for the Italian citizen to manage their business. This corporate vehicle allows access to multiple advantages of an advanced jurisdiction such as the US and also manages to maintain a low tax rate with very manageable levels of accounting and bureaucracy.
Joint Ministerial Declaration on Future Economic Cooperation between the Association of Southeast Asian Nations (ASEAN) and the United Kingdom of Great Britain and Northern Ireland (UK).
These are exciting times for Dubai and the UAE. With the entire business world's attention soon to turn to the Emirates with the delayed Expo 2020 kicking off in October (and continuing all the way through to the end of March next year) it's never been a better time to be a UAE business owner
The concierge service provides a one-stop shop to help maritime businesses interact with government departments.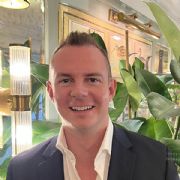 UK Tax Expert
Branch office vs. Branch registration in the UK
Branch office vs. branch registration in the UK – this is often the key question in the minds of most decision makers of overseas based companies when looking to setup and expand into the UK.
However, when the enquiry enters a UK based professional's inbox, the same question can have a very different meaning.
We recently received this enquiry by email:We would like to know if you can confirm if we can set up a Limited Company/ (branch) in the UK and if so what will the charges be to help us set up this type of Co. and also does this type of set up need any extra additional investments apart from the registration fees (address etc and set up costs?)
Whilst this enquiry does mention a Limited Company, the establishment of a branch office in the UK could literally mean the 'opening of a company presence', irrespective of the type of legal entity it is registered under.
A branch registration is a specific type of legal entity. It is a UK registration at Companies House of the overseas based parent company. Some also refer to a branch company as an Overseas Company. It is not governed by the same regulations as a UK Limited Company. A branch registration is also a preferable option if the company is looking to "test the waters" before commiting to a physical presence in the UK as the branch can be de-registered more swiftly than a limited/subsidiary company.

Setting up a UK presence for your company can be problematic and cause trading delays unless it is done correctly. This post is not aimed as a decision making exercise, but is to inform the reader of the different considerations available when setting up a UK operation. There are further structures available than Branch office vs. Branch registration for a UK presence. For more on the different types of legal structures available for overseas companies setting up in the UK, please contact us here