Also in the news...
Relocating to a new country to start a business or get an exciting new role is an exhilarating process, but you need to make sure that youíre fully prepared.
Secretary of State for International Trade, Anne-Marie Trevelyan, welcomes overseas investors and delegates to the Global Investment Summit in London.
Guidance for UK businesses on rules for selling services to Croatia.
The strategic partnership with the Breakthrough Energy Catalyst will mobilise £200 million of private sector funding over 10 years.
Itís recent news the Superbonus 110% has been recently extended to 2023, and this is great if you intend to renovate your home. Superbonus 110% isnít the only available tax break on house renovations; find out how you can save on your taxes whilst renovating your Italian home.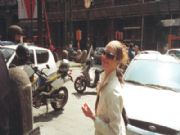 Start Doing Business Overseas
A Guide To Doing Business In Pakistan
Even for the seasoned exporter, Pakistan is not the easiest proposition due to the procedures that need to be followed, but with the right preparation and the assistance of UK Trade & Investment (UKTI) teams throughout UK and in Pakistan, both those experienced in overseas trade and those who are not, can successfully do business in Pakistan.
You may be an exporter looking to sell directly to Pakistani customers or through an agent or distributor in the market. Alternatively, you may be planning to set up a representative office, joint venture or other form of permanent presence in Pakistan.
Pakistanís total area is 796,095sq km,(source: Government of Pakistan) of which 3% is water. It is bordered by Iran in the South West, Afghanistan to the West and North, China to the North-East and India to the East. Its main geographical features are mountain peaks in the North, including K2; the second highest mountain in the world. There are two sea port cities: Karachi (with two ports Ė one in Karachi itself, the other at Port Qasim south of the city) in Sindh and Gwadar in Baluchistan.
A guide to doing business in Pakistan