Also in the news...
Find out what you need to do to prepare for making declarations on the Customs Declaration Service.
If youíre setting up a new online business, having a user-friendly website and sound SEO strategy thatís tailored to your target market is important. And if youíre targeting British consumers, there are a few SEO boxes you can tick to ensure you rank well on UK-based searches and drive the right traffic back to your website.
Find out whether you're established in the UK for customs purposes.
What UK goods vehicle operators need to do to carry out international road haulage.
Find out how to import firewood, such as logs and kindling, into England, Scotland and Wales (Great Britain).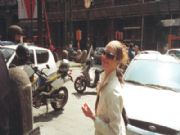 Start Doing Business Overseas
A Guide To Doing Business In Pakistan
Even for the seasoned exporter, Pakistan is not the easiest proposition due to the procedures that need to be followed, but with the right preparation and the assistance of UK Trade & Investment (UKTI) teams throughout UK and in Pakistan, both those experienced in overseas trade and those who are not, can successfully do business in Pakistan.
You may be an exporter looking to sell directly to Pakistani customers or through an agent or distributor in the market. Alternatively, you may be planning to set up a representative office, joint venture or other form of permanent presence in Pakistan.
Pakistanís total area is 796,095sq km,(source: Government of Pakistan) of which 3% is water. It is bordered by Iran in the South West, Afghanistan to the West and North, China to the North-East and India to the East. Its main geographical features are mountain peaks in the North, including K2; the second highest mountain in the world. There are two sea port cities: Karachi (with two ports Ė one in Karachi itself, the other at Port Qasim south of the city) in Sindh and Gwadar in Baluchistan.
A guide to doing business in Pakistan