Also in the news...
Relocating to a new country to start a business or get an exciting new role is an exhilarating process, but you need to make sure that youíre fully prepared.
Secretary of State for International Trade, Anne-Marie Trevelyan, welcomes overseas investors and delegates to the Global Investment Summit in London.
Guidance for UK businesses on rules for selling services to Croatia.
The strategic partnership with the Breakthrough Energy Catalyst will mobilise £200 million of private sector funding over 10 years.
Itís recent news the Superbonus 110% has been recently extended to 2023, and this is great if you intend to renovate your home. Superbonus 110% isnít the only available tax break on house renovations; find out how you can save on your taxes whilst renovating your Italian home.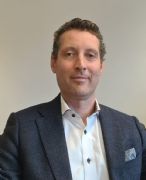 Dutch Tax, Accounting and Brexit Expert
30% ruling from 8 to 5 years as per 1 January 2019
The maximum amount of years the 30% ruling may apply has been reduced from 8 to 5 years as per 1 January 2019. The 30% ruling is essentially a tax credit for expats working in the Netherlands to compensate for the additional costs expats usually make for working away from their home country. By applying the 30% ruling the employer can pay out 30% of the salary tax free. Therefore, the reduction can result in significantly lower net wages for expats with the 30% ruling.
The reduction applies to current and new 30% rulings. However, for current rulings, i.e. rulings granted before 1 January 2019, there is transitional law for a period of 2 years. The transitional law results in the following for rulings granted before 1 January 2019:
| | |
| --- | --- |
| End date on ruling in year: | New end date of ruling |
| 2019 or 2020 | End date as stated on ruling (no changes) |
| 2021, 2022 or 2023 | 31 December 2020 |
| 2024 or later | End date as stated on ruling minus 3 years |
Practical implications:
Employers need to check whether they should stop applying the 30% ruling sooner than expected for their employees and adjust wage tax withholdings/payments accordingly;
Employees need to check if their 30% ruling will have a new end date and act accordingly to prevent unpleasant financial surprises;
Should you need any assistance, please contact us