Also in the news...
Trading under sanctions with Russia
Lists of confined establishments in Great Britain, Jersey and the Isle of Man approved to export or move ungulates to the EU and Northern Ireland.
Find out about Import VAT and Customs Duty when you send gifts into the UK.
Information on security and political risks which UK businesses may face when operating in Belarus.
This notice advises of revisions to the General Trade Licence Russia Sanctions - Vessels.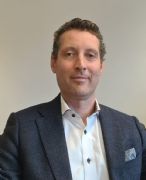 Dutch Tax, Accounting and Brexit Expert
30% ruling from 8 to 5 years as per 1 January 2019
The maximum amount of years the 30% ruling may apply has been reduced from 8 to 5 years as per 1 January 2019. The 30% ruling is essentially a tax credit for expats working in the Netherlands to compensate for the additional costs expats usually make for working away from their home country. By applying the 30% ruling the employer can pay out 30% of the salary tax free. Therefore, the reduction can result in significantly lower net wages for expats with the 30% ruling.
The reduction applies to current and new 30% rulings. However, for current rulings, i.e. rulings granted before 1 January 2019, there is transitional law for a period of 2 years. The transitional law results in the following for rulings granted before 1 January 2019:
| | |
| --- | --- |
| End date on ruling in year: | New end date of ruling |
| 2019 or 2020 | End date as stated on ruling (no changes) |
| 2021, 2022 or 2023 | 31 December 2020 |
| 2024 or later | End date as stated on ruling minus 3 years |
Practical implications:
Employers need to check whether they should stop applying the 30% ruling sooner than expected for their employees and adjust wage tax withholdings/payments accordingly;
Employees need to check if their 30% ruling will have a new end date and act accordingly to prevent unpleasant financial surprises;
Should you need any assistance, please contact us