Holland
Experts for Holland
White Papers
Doing Business in the Netherlands 2017

Doing Business in the Netherlands 2017 by MFFA Tax Advice provides information and guidance mainly regarding Dutch legal and tax matters for businesses and employees interested in doing business or working in the Netherlands. In addition, this guide may also serve a useful purpose in doing business with the Netherlands.

Please login or register to download this white paper.

Income Tax & Social Security in the Netherlands

Employers and Employees
2017

When it comes to starting a business in the UAE, both the free zones and the mainland offer a fantastic environment with plenty of prospects for new businesses. If a person wanted to create a business linked to general trading in a free zone area, the best free zone in terms of cost would be Um Al-Quwain.Sharjah Media City (Shams) is also a leading media and digital hub with cutting-edge facil

Total Posts: 1 Last post by tvgconsultancy1

Do you need Finance? Are you looking for Finance? Are you looking for finance to enlarge your business? We help individuals and companies to obtain finance for business expanding and to setup a new business ranging any amount. Get finance at affordable interest rate of 3%, Do you need this finance for business and to clear your bills? Then send us an email now for more information contact us Than

Total Posts: 1 Last post by serviceoffer
Holland >
Ask the Experts: Jeroen Mijlof

Ask the Experts: Jeroen Mijlof
Dutch Tax, Accounting and Brexit Expert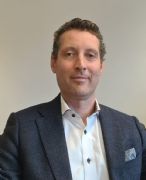 Dutch Tax, Accounting and Brexit Expert
Jeroen Mijlof is an international tax advisor specialized in tax structuring and planning, cross border transactions and all aspects regarding setting up Dutch companies. Jeroen studied tax law at Groningen University and has a degree in Economics. He started his career at the Dutch tax authorities. Subsequently, he worked several years at the larger tax advisory firms (Big 4).
As per 2013 Jeroen works for MFFA Tax Advice, active in the field of:
Tax structuring and planning

Cross border transactions

Tax Compliance and Audits
+31 (0)20 2 615 615
Jeroen has not been asked any questions yet. Why not be the first?