Lithuania
Experts for Lithuania
When it comes to starting a business in the UAE, both the free zones and the mainland offer a fantastic environment with plenty of prospects for new businesses. If a person wanted to create a business linked to general trading in a free zone area, the best free zone in terms of cost would be Um Al-Quwain.Sharjah Media City (Shams) is also a leading media and digital hub with cutting-edge facil

Total Posts: 1 Last post by tvgconsultancy1

Do you need Finance? Are you looking for Finance? Are you looking for finance to enlarge your business? We help individuals and companies to obtain finance for business expanding and to setup a new business ranging any amount. Get finance at affordable interest rate of 3%, Do you need this finance for business and to clear your bills? Then send us an email now for more information contact us now v

Total Posts: 1 Last post by serviceoffer
Ask the Experts: Andzej Rynkevic

Ask the Experts: Andzej Rynkevic
Lithuania Outsourcing Expert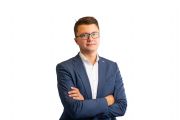 Andzej Rynkevic is an experienced outsourcing industry professional, that has worked in this industry for more than five years and set up and managed more than 100 outsourcing projects.

Innovative and proactive approach to setting up back office extended teams for Scandinavian business partners has created a strong trust in the northern European markets by the most prominent global brands.

Andzej has earned his BSc in political science at Vilnius University, which was later followed up with MSc of innovation and technology management at International school of management /BI.

+370 647 70357
Andzej has not been asked any questions yet. Why not be the first?