Australia
Experts for Australia
How To repair ps4 :- Ps4 and ps5 repair Simply give us the PS5 you're having trouble with and explain the situation. We'll do whatever we can to figure out what's causing the problem and fix it so you can sit back, relax, and enjoy using your console in the comfort of your own home once more. Ps4 repair dubai have expert team assure you the quality work and 100% satisfaction, we use genuine spa

Total Posts: 2 Last post by jitus23

Hotel Staff Transportation Services in Dubai prince bus rental provide services for hotel staff transfer from the hotel to their rooms and from rooms to their hotel. The strength of the passenger transport industry lies in the operator's spirit, knowledge, and infrastructure. We work hard to attract and develop people who will preserve our values, shape our culture and strive to achieve mutual suc

Total Posts: 1 Last post by Amani786
Ask the Experts: Glen Falting

Ask the Experts: Glen Falting
Australia Legal Expert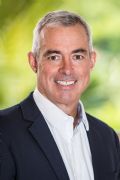 Australia Legal Expert
Glen Falting is the Founder and CEO of Australian Corporate Governance (ACG). Glen is a qualified lawyer and has been helping clients to conduct cross border business and international operations for more than 20 years in Europe, the Middle East and Asia (including 10 years as the global head of product and cross border governance for a major international bank). He possesses a deep understanding of the corporate governance, legal, compliance and operational risk control frameworks that are used to support business priorities and regulatory challenges in a diverse range of cultural, regulatory and political environments. This experience and insight into his clients' home environments, and the local Australian legal and regulatory landscape, means that Glen and his team at ACG are perfectly positioned to assist offshore based clients successfully set up business in Australia. Glen understands where is his clients are coming from and what they will need in Australia. Glen is passionate about helping others and enjoys donating his time to work as a Business Mentor with the Queensland Government and as a board member of The Kutamani Foundation charity.
+61 (0) 7 3181 4305
Hi Glen, thank you for getting back to me. This sounds promising. Please can you let me know the information I can give you to progress? In terms of the length of stay, we would like to have the option to move permanently to Australia if the business grows at the same rate as our UK office. If these visas are harder to get accepted, we could go for a shorter timescale if needs be. Thanks Richard Question from Richard Evans on 21/04/2021

Glen says:

Hi Richard,

Thanks for the interest. I'll contact you directly to take this forward.

Regards
Glen

Hello, I own an IT Lead Generation Business in the UK and have clients in Australia. I am now at the point where there is a large enough opportunity to open an office in Queensland to have a local team. My questions is, am I currently able to travel to Australia to start this process with my family? The plan would be to spend 6-12 months building the team before travelling back to the UK. Question from Richard Evans on 19/04/2021

Glen says:

Hi

There are a number of business visas that are available to support your proposal. The duration of business visas range from short term (less than 6 months) through to longer term (up to 4 years). The longer term visas can be a pathway to permanent residency. Due to the lack of immigration during covid, the Australian government is encouraging business migration. However, without knowing your details it is difficult to provide definitive advice on your specific eligibility.

A more practical question is actually getting into the country during 2021. As of April 2021, the handful of entry points are limited to capital cities, with the number of passengers allowed in each week in each city limited to approx. 1,000 (Sydney is allowing approx. 3,000). After arriving there is a mandatory 14 day self-funded quarantine period in a hotel. The current commentary around international travel is that restrictions may well remain in place until sometime next year.

So, in short, there are suitable business visas available and it is certainly possible to travel to Australia to expand your existing business but there are some practical considerations to take into account. We can assist you with your visa application and any associated business development work, if you decide to proceed.